Photo
Cecilie Harris
myNclub - Partagez la passion de la photo
Minilab,Minilab d'occasion,Minilab Numérique,Noritsu,Fuji,Agfa,K
Balance blancs | Prise de vue et post-traitement Capture NX
Sélection | Prise de vue et post-traitement Capture NX
Blog Photo Obturations.com par Merwen BA | Photographe de mariag
Cyril TURLA auteur photographe
Rockens Stewart Photography - Graphic
GLENSCOLAN PORTFOLIO
Antoine GRASSET - Photographe -
Focus On It | Home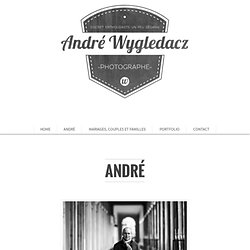 Simple. Discret. Enthousiaste. Un peu dégarni. Simple mais pas simplet, ok ?
Maz Studios
Catseize
Galerie de LOOK IT'S G!
Paysage marin au moule , Guadeloupe. C'est alors que je fis appel à un ancien collègue de forum pour qu'il m'éclaire de sa science sur la question. Mon camarade, de son expertise perché, me tint à peu près ce langage :
Julien Dorol photos blog
Photographe à Lausanne, Suisse - Nicolas Jutzi
http://www.dapastudio.net
Sébastien Santarelli - Photographie
Haristobald Photography
Annual Report Photographer David Tejada "The f-Stops Here"
Our yearly St. Lucian adventure in flash lighting has grown so popular over the years that we're doing two straight weeks this year at the magnificent Anse Chastanet and Jade Mountain , both of which are routinely rated amongst the top destination resorts of the world. And as usual, we have guest instructors for each week.