Photo
myNclub - Partagez la passion de la photo
Minilab,Minilab d'occasion,Minilab Numérique,Noritsu,Fuji,Agfa,K
Blog Photo Obturations.com par Merwen BA | Photographe de mariag
Cyril TURLA auteur photographe
Rockens Stewart Photography - Graphic
GLENSCOLAN PORTFOLIO
Antoine GRASSET - Photographe -
Focus On It | Home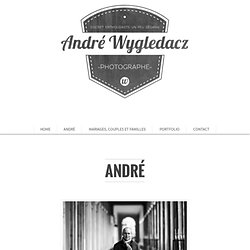 Simple. Discret. Enthousiaste. Un peu dégarni. Simple mais pas simplet, ok ?
Maz Studios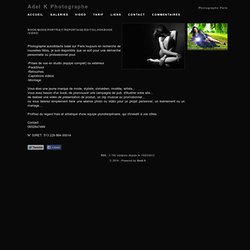 Photographe autodidacte basé sur Paris toujours en recherche de nouvelles têtes, je suis disponible que ce soit pour une démarche personnelle ou professionnel pour: -Prises de vue en studio (équipé complet) ou extérieur -PackShoot-Retouches-Captations vidéos-Montage Vous êtes une jeune marque de mode, styliste, comédien, modèle, artiste...Vous avez besoin d'un book, de promouvoir une campagne de pub, d'illustrer votre site...de réaliser une vidéo de présentation de produit, un clip musical ou promotionnel...ou vous désirez simplement faire une séance photo ou vidéo pour un projet personnel, un évènement ou un mariage.... Profitez du regard frais et artistique d'une équipe pluridisciplinaire, qui s'investit à vos côtés.
Catseize
Galerie de LOOK IT'S G!
Paysage marin au moule , Guadeloupe. C'est alors que je fis appel à un ancien collègue de forum pour qu'il m'éclaire de sa science sur la question. Mon camarade, de son expertise perché, me tint à peu près ce langage :
Julien Dorol photos blog
Photographe à Lausanne, Suisse - Nicolas Jutzi
Let's move to the new blog ! Hey everyone ! I'm happy to announce that I have a new blog. This one will stay but won't be updated any more. Some of you were getting the news by email. If you still want to receive the emails when a new post is published on the new blog, be sure to enter your email here.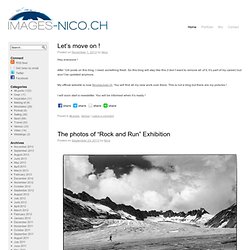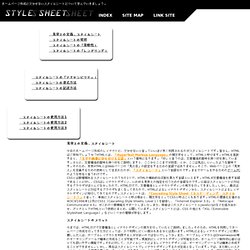 http://www.dapastudio.net
見栄えの定義、スタイルシート 今日のホームページ作成のレイアウトに、欠かせないと言っていいほど良く利用されるのがスタイルシートです。皆さん、HTMLはご存知でしょうか?HTMLとは、「HyperText Markup Language」の頭文字をとって、HTMLと呼びます。
Sébastien Santarelli - Photographie
Pour les besoins de plusieurs vidéos autour des sports de combats, j'ai été amené à côtoyer de plus près différents types de boxeurs professionnels. Lors d'un récent gala, j'ai décidé de prendre un portrait des athlètes avant et après leur combat. Je savais que la tâche serait difficile. Le souci principal était le fait que j'étais présent pour faire une video, la photo était accessoire, just for fun. Tous ceux qui se sont essayer à ce jonglage tant matériel que psychologique se rendent vite compte qu'il est presque impossible de tout bien faire.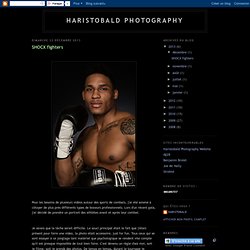 Haristobald Photography
I've been shooting for my friend Marti for quite sometime now. I met Marti about 13 years of so ago when she work at a local energy company. I shot there annual report and since that time have remained friends. Marti has changed employers several times since our first meeting, because of your friendship I have been able to continue providing photography where ever she has moved. In any business, turning a customer into a client is key.
Annual Report Photographer David Tejada "The f-Stops Here"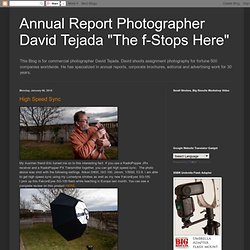 Dancer by a window, Havana…… Nikon DF camera, 1/25th sec; f4; ISO 400; 24-120mm lens. Cuban Cowboy, by a farmhouse window….Nikon DF camera; 1/50th sec; f3.5; ISO 100; 28mm f1.4 lens.