Photo
MyNclub - Partagez la passion de la photo. Minilab,Minilab d'occasion,Minilab Numérique,Noritsu,Fuji,Agfa,K.
Gallerie photo
Magazine photo dédié à la photographie, aux appareils photo et p. Lesphotographes. Blog Photo Obturations.com par Merwen BA | Photographe de mariag. PHOTOGRAPHES. Cyril TURLA auteur photographe. Rockens Stewart Photography - Graphic. GLENSCOLAN PORTFOLIO. Antoine GRASSET - Photographe - Chase Jarvis Photography. Focus On It | Home. Simple.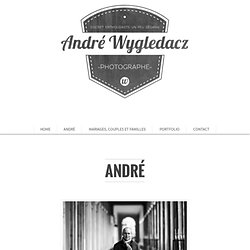 Discret. Enthousiaste. Un peu dégarni. Simple mais pas simplet, ok ? Mon blog. Maz Studios. Catseize. Galerie de LOOK IT'S G! Julien Dorol photos blog. Paysage marin au moule , Guadeloupe.
C'est alors que je fis appel à un ancien collègue de forum pour qu'il m'éclaire de sa science sur la question. Mon camarade, de son expertise perché, me tint à peu près ce langage : Nick Brandt : Photography. Photographe à Lausanne, Suisse - Nicolas Jutzi. THE RICHARD AVEDON FOUNDATION. Sébastien Santarelli - Photographie. Haristobald Photography.
Annual Report Photographer David Tejada "The f-Stops Here" Joe McNally's Blog. We celebrated Earth Day this past week.
This observance has been around for a while now, and back in the 70′s I was occasionally assigned to cover some of the events. I shot the above for UPI one year, at an Earth Day observance at the UN.
---