Beauty
Recipe Index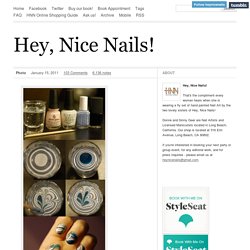 Water Marble Tutorial. Supplies: orange stick or toothpick, shot glass or cup (the smaller the circumference, the less polish you end up wasting), room temp. water, nail polish, tape (optional, but it helps with the clean up) I like to begin by prepping my nails with base coat and one coat of polish.
Why You Should Be Using Less-Refined Sweeteners Instead of Brown or White Sugar 3:30 PM — As a species, our cells are designed to use sugar for energy. Is it any wonder that as humans evolved, we grew to love the taste of sugar? Nowadays, we're the victims of our own efficiency at making foods sweeter. Now that morbid obesity and type 2 diabetes are common issues even among children, many of us are trying to wean ourselves off the white stuff and seek out h ...more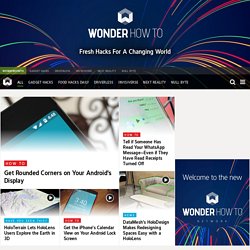 It's never been easier to shop in Canada Free shipping on orders over C$75 C$7.95 for standard shipping Exclusive offers Check in-store stock at your local store Shop Now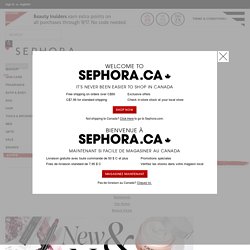 Happy Big Hair Friday! Love these fabulous bunny ears shot by Zanita for Stylestalker. Hope you're enjoying the long weekend xx Want to grow longer, healthier hair?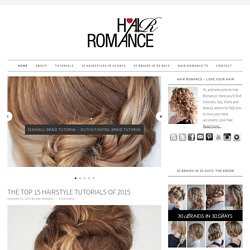 The Best Times to Buy Major Items Plan out your purchases to save more money The Prettiest Ways to Wear Floral Print I've gotten quite a few requests to do a very simple look with no eyeshadow, and with a minimum number of products. So here it is! (This is also how I start off most of my smoky eye makeup looks, whether I'm using a kohl pencil or a cream eyeshadow.) 1. When using a smudgy kohl pencil, do prime lids with an eyeshadow primer first to prevent creasing. Line outer half of top & bottom lash line.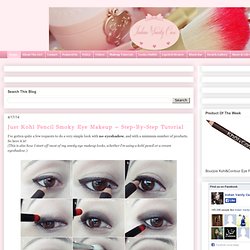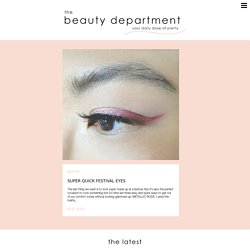 We love a good DIY, and we particularly love a DIY that includes flowers. Saw one of these floral ribbons at a retail store the other day. It was way too overpriced for my liking so of course we decided to create a version you can make yourself for about $2. It's a simple thin ribbon with flowers and a bobby pin attached– not rocket science, but sometimes simple is just prettier. You know we love a flower crown but we're head over heels for this as a new alternative.
Makeup Savvy
Pastel shades are my bag this Spring and so far this month pastels haven't left my nails for very long. High street nail polish brands offer so many budget options that I thought I would share with you one of my favourites with NYC Expert Last Nail Polish in Mint Macaroon (£2.49 - Superdrug). NYC is without a doubt my favourite budget brand for nail polishes, their speed drying In A New York Color Minute range is just incredible for only £1.79 per nail polish and the clear top coatfrom the same range is something I have been using for years and love.