Beauty
Recipe Index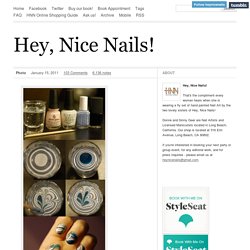 Water Marble Tutorial. Supplies: orange stick or toothpick, shot glass or cup (the smaller the circumference, the less polish you end up wasting), room temp. water, nail polish, tape (optional, but it helps with the clean up) I like to begin by prepping my nails with base coat and one coat of polish.
5 Secret Codes You Need to Know About Costco's Prices to Get Even Better Deals 12:01 AM — It's no surprise that Costco has great deals, and that's why millions pay annual fees for the privilege to shop in their wholesale outlets. Just take their hotdog and soda combo for $1.50—it's the same price now as it was 27 years ago. The best thing about Costco is that you don't even have to pay for a membership to get some of their deals. The famous hotdog combo can ...more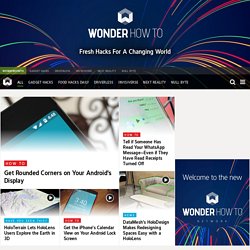 It's never been easier to shop in Canada Free shipping on orders over C$75 C$7.95 for standard shipping Exclusive offers Check in-store stock at your local store Shop Now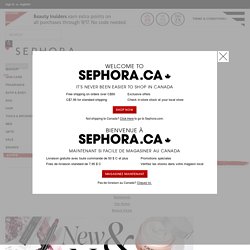 Having a bad hair day? Headscarves are one of my favourite style tricks to cover up messy hair. Scarves also perfect for covering up your regrowth, especially in that last week before you get back to the salon. I love these four, very different, interpretations of wearing a headscarf.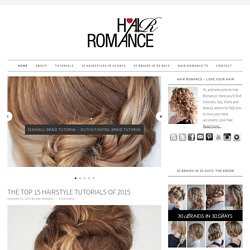 The Best Times to Buy Major Items Plan out your purchases to save more money The Prettiest Ways to Wear Floral Print L'Oreal Miss Manga Mega Volume Mascara ~ A newly-launched mascara that promises you big Manga lashes. The formula is made up of enlarging collagen spheres that work perfectly in conjunction with the 360° flexible cone shaped brush to amplify upper lashes and reveal lower lashes. This exclusive formula also contains a trilogy of polymers for absolute hold and staying power. What is Manga? Manga are comics created in Japan. You know those black & white cartoon sketches of boys and girls with the big sad eyes and pointy bangs and....you know what, you should just google images for a better explanation =D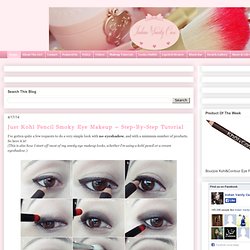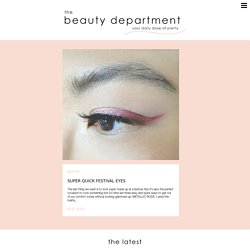 We love a good DIY, and we particularly love a DIY that includes flowers. Saw one of these floral ribbons at a retail store the other day. It was way too overpriced for my liking so of course we decided to create a version you can make yourself for about $2. It's a simple thin ribbon with flowers and a bobby pin attached– not rocket science, but sometimes simple is just prettier. You know we love a flower crown but we're head over heels for this as a new alternative.
Makeup Savvy
Naked Basics Eye Shadow Palette With the new Naked 3 palette hitting the shelves recently I have been umming and ahhing whether to purchase it or not. I found the original Naked Palette slightly too warm/dark against my fair skintone so I actually sold it in a blog sale.