Self Improvement
Law of Attraction Emotional Freedom Technique David Childerley. An Essay by Einstein -- The World As I See It - StumbleUpon. "How strange is the lot of us mortals!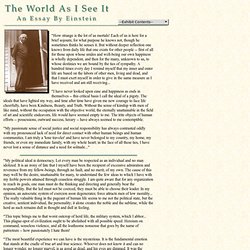 Each of us is here for a brief sojourn; for what purpose he knows not, though he sometimes thinks he senses it. But without deeper reflection one knows from daily life that one exists for other people -- first of all for those upon whose smiles and well-being our own happiness is wholly dependent, and then for the many, unknown to us, to whose destinies we are bound by the ties of sympathy.
Anchoring &038; Decision Making (Advanced Persuasion Tactics) - Non Toxin. Yes! 50 Scientifically Proven Ways to Be Persuasive & alex.moskalyuk - StumbleUpon. Noah Goldstein's, Steve Martin's (no, not that Steve Martin's) and Robert Cialdini's Yes!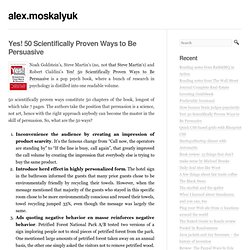 50 Scientifically Proven Ways to Be Persuasive is a pop psych book, where a bunch of research in psychology is distilled into one readable volume. 50 scientifically proven ways constitute 50 chapters of the book, longest of which take 7 pages. The authors take the position that persuasion is a science, not art, hence with the right approach anybody can become the master in the skill of persuasion. So, what are the 50 ways? 50 Life Secrets and Tips | High Existence - StumbleUpon.
---