Self Improvement
Law of Attraction Emotional Freedom Technique David Childerley
"How strange is the lot of us mortals! Each of us is here for a brief sojourn; for what purpose he knows not, though he sometimes thinks he senses it. But without deeper reflection one knows from daily life that one exists for other people -- first of all for those upon whose smiles and well-being our own happiness is wholly dependent, and then for the many, unknown to us, to whose destinies we are bound by the ties of sympathy.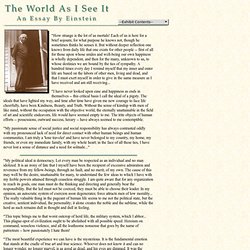 Anchoring &038; Decision Making (Advanced Persuasion Tactics) - Non Toxin
Redirecting... Quite a delicate preparation, sabayon is a luxurious and creamy gourmet dessert made with simple ingredients including egg yolks, sugar, and white wine. In this recipe, sabayon is flavored with muscatel wine from the Piedmont region of Italy.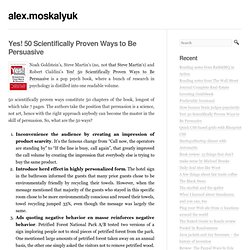 Noah Goldstein's, Steve Martin's (no, not that Steve Martin's) and Robert Cialdini's Yes! 50 Scientifically Proven Ways to Be Persuasive is a pop psych book, where a bunch of research in psychology is distilled into one readable volume. 50 scientifically proven ways constitute 50 chapters of the book, longest of which take 7 pages. The authors take the position that persuasion is a science, not art, hence with the right approach anybody can become the master in the skill of persuasion. So, what are the 50 ways?