Food
Restaurant Style Orange Chicken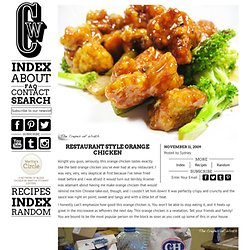 Alright you guys, seriously, this orange chicken tastes exactly like the best orange chicken you've ever had at any restaurant. I was very, very, very skeptical at first because I've never fried meat before and I was afraid it would turn out terribly. Kramer was adamant about having me make orange chicken that would remind me him Chinese take-out, though, and I couldn't let him down! It was perfectly crispy and crunchy and the sauce was right on point; sweet and tangy and with a little bit of heat. I honestly can't emphasize how good this orange chicken is. You won't be able to stop eating it, and it heats up great in the microwave as leftovers the next day.
Mongolian Beef Recipe
33 Genius Three-Ingredient Recipes |
Building A Better Big Mac
[Photographs: Kenji Lopez-Alt] So yeah, the Big Mac is an undeniable American icon, inextricably tied with our image, but that doesn't make it a good thing—after all, so are poor foreign policy and the Kardashians, right? That said, in concept, the McDonald's Big Mac is a pretty beautiful thing. I mean, who could really say no to two all-beef patties, special sauce, lettuce, cheese, pickles, and onions, all on a sesame seed bun? And there are certain things the clown does very well—the proportions, for example. There's just the right amount of beef to cheese to sauce to onion.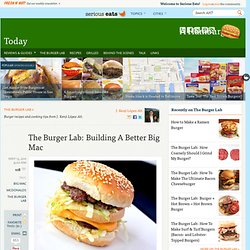 Today I'm back with yet another Chinese-American dish – Orange Chicken. It seems as though you can find orange chicken almost anywhere you want to eat these days. It is most commonly found at fast food restaurants, but don't worry, this is so much better than anything you will find there.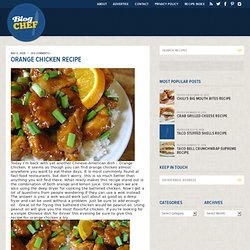 Orange Chicken Recipe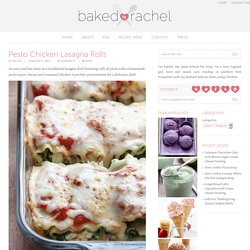 Pesto Chicken Lasagna Rolls
Pesto Chicken Lasagna Rolls An easy and fun twist on a traditional lasagna dish featuring rolls of pasta with a homemade pesto sauce, cheese and seasoned chicken. A prettier presentation for a delicious dish! Normally when I have music on, I'm bouncing between stations on Pandora…Glee, Kate Voegele, Pink and Kelly Clarkson are the typical stations. And bouncing between them is a must because one can only skip or thumbs down so many songs.
~Creamy Crock-Pot Potatoes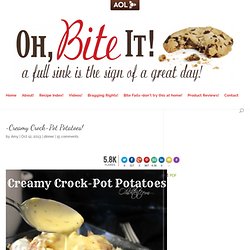 Oh~~My~~GOSH! I never thought a Potato could get any better, it is after all, the perfect food! BUT…when whole Potatoes simmer all day in a Creamy 'Gravy', there are no words that can explain how ultra-great they become. Crack into those hot, steamy, soft and fluffy Potatoes, as they get coated in that thick, creaminess…Ahhh~To.
Oven Roasted Smoked Sausage and Potatoes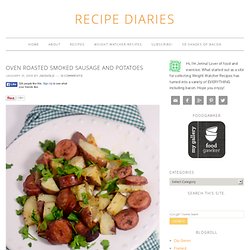 I shared this recipe on my facebook page about a week ago. Little did I know, that this post would soon have over 600,000 views, 20,000 some shares, and over 100 comments! This post was so popular, that it has gained me 500 new fans in less than 5 days. Yes, all you readers and facebook page owners out there, it is possible to get new likes and fans without having to have some kind of giveaway on your website! Since this post was so popular, I decided to go ahead and give it a try.
German Pancakes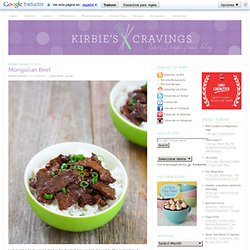 Monday, February 10, 2014 Mongolian Beef Last month I made orange chicken for the first time and Mr. K loved it.
Mongolian Beef
Chinese Chicken Fried Rice Recipe from Grandmother
Ingredients 3 cups cooked white rice1/2 lb boneless, skinless chicken breasts2 eggsA few drops of dark Soya sauce 2 teaspoons Soya sauce... Directions Cut chicken into bite size pieces.Combine soya sauce, and vinegar.Pour half of this into the chicken along with pepper powder and corn starch and marinate this for ten minutes.Pour two teaspoons of oil in a pan and stir fry this chicken till it turns white and is cooked through.In the same pan stir fry all the vegetables starting with the onion for two minutes, then toss in celery and red bell pepper and green peas and cook for one minute longer. Remove from heat and put to the side.In a hot pan add a little oil and add minced or finely chopped garlic and stir for a few seconds then and add eggs. Cook and scramble the eggs and add in chicken vegetables, remaining soya sauce mixture, dark soya sauce, oyster sauce and pepper powder.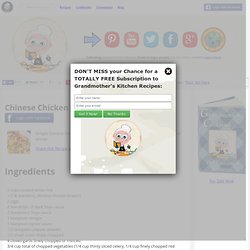 Red Wine Marinated Flank Steak Recipe Tender, Easy Anytime Of Year
How to Make Ahead and Freeze Steel Cut Oatmeal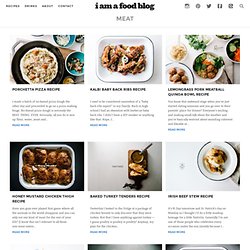 celebrating the awesomeness of food meat Jalapeño Honey Garlic Chicken Recipe
meat
Oven Roasted Smoked Sausage and Potatoes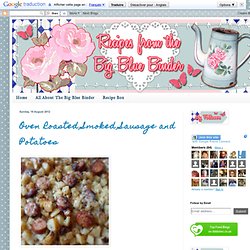 Smoked Sausage was not something that was a familiar ingredient in my home when I was growing up. I had never even heard of it. I discovered it shortly after I moved out to Western Canada as a young Bride . . . It was love at first bite. Kielbasa . . . Polish Sausage . . . whatever you call it.
Better than Chicken Nuggets
40 Creative Food Hacks That Will Change The Way You Cook
Easy Slow Cooker French Dip Recipe
Skipped the canned cream corn this year and make it from scratch right in the crockpot – it's so rich and creamy and unbelievably easy to make with just 5 ingredients! Sorry guys but I hope you're not getting sick of all the heavy, comfort food I've been posting lately. I promise, once the new year hits, it'll be quinoa/salad galore on Damn Delicious.
Slow Cooker Creamed Corn
This copycat recipe is so easy to make at home, and it tastes 10x better too! Our new house is located right behind a Chinese restaurant, which can be quite annoying at times. I can always get a whiff of what they're cooking, and it always happens when I'm hungry! So instead of moping around, craving Chinese food every single day of the week, I decided to make one of my favorite Chinese dishes at home – mongolian beef.
PF Chang's Mongolian Beef Copycat Recipe
Not even Panda Express can beat this homemade orange chicken! Today was just one of those days. My photography shoot went awry.
Chinese Orange Chicken
Christmas Apps
Sour Cream Noodle Bake
Easy Chicken Shepherd's Pie Recipe
Ham and Cheese Puff Pastry Pie
Satisfying Slow Cooker Soups to Warm Your Belly
Just Cook It.
Paula Deen Butterscotch Pie Recipe — PaulaDeen.com
Bacon Fried Rice
Easy Cream Puffs Recipe from Grandmother
Paleo-Friendly Meals: Orange Chicken | Sun Sand Saltwater
Copy Cat Chick-fil-A Nuggets Recipe
Loaded Chicken and Potatoes - Singing through the Rain
2 Ingredient ICE CREAM without an ice cream maker!
Just Cook It.
Homemade Girl Scout Cookies: Samoas Bars | Baking Bites
Loaded Baked Potato and Buffalo Chicken Casserole
Make a Quick Cream Cheese Apple Braid - A Hen's Nest - NW PA Mom Blog
Zipzicle|Ice pop|Freezer pop|Popsicle|Home
50 Mac & Cheese Recipes : Recipes and Cooking : Food Network
Homemade Hamburger Helper - Farmgirl Gourmet
Classic Hearty Italian Meat Sauce - Homemade Spaghetti Recipe
How to Make Caramel
Wonderbag Eco Slow Cooker
Sesame Chicken Recipe
Calzone!
That Chocolate Cake [recipe] – Winner of the Scharffen Berger Chocoholic's Overdose
something-new
Bacon and Cheddar Macaroni & Cheese
Chicken with 40 Cloves of Garlic
Chilli Seaweed Walnuts « voraciousveg
Cheesecake Stuffed Strawberries. What? Yes! - SugarBlog - SugarDerby
Funnel Cake
Caramel Apple Pull-Apart Bread - Alaska from Scratch
Banana Bread Recipe
Buffalo Chicken Bites
Scalloped Potatoes Recipe
Pizza Braid
Chicken and Cheese Lasagna Roll-Ups
Skinny Mashed Potatoes
Banana Bread Recipe