Food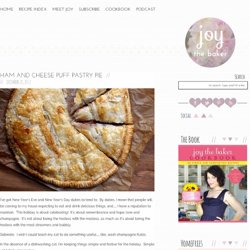 Ham and Cheese Puff Pastry Pie
I've got New Year's Eve and New Year's Day duties to tend to. By duties, I mean that people will be coming to my house expecting to eat and drink delicious things, and… I have a reputation to maintain. This holiday is about celebrating!
Satisfying Slow Cooker Soups to Warm Your Belly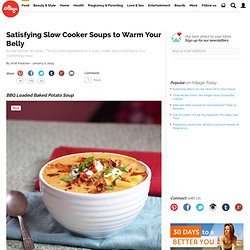 BBQ Loaded Baked Potato Soup
Just Cook It.
Paula Deen Butterscotch Pie Recipe — PaulaDeen.com
In a large saucepan over medium heat, add sugar, flour, cornstarch and salt.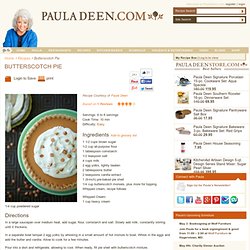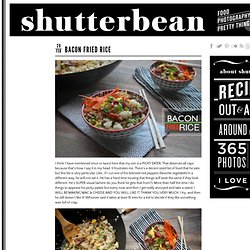 Bacon Fried Rice
I think I have mentioned once or twice here that my son is a PICKY EATER.
Easy Cream Puffs Recipe from Grandmother
Notes from the Chef Always been intimidated by cream puffs?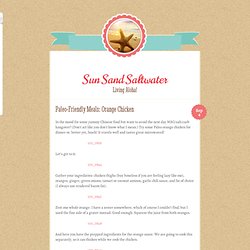 Paleo-Friendly Meals: Orange Chicken | Sun Sand Saltwater
In the mood for some yummy Chinese food but want to avoid the next day MSG/salt/carb hangover? (Don't act like you don't know what I mean.) Try some Paleo orange chicken for dinner or, better yet, lunch!
Copy Cat Chick-fil-A Nuggets Recipe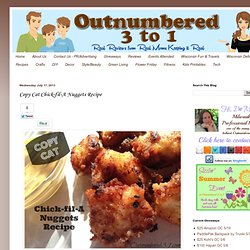 If you live in the South, you know all about Chick-fil-A. Even after being a vegetarian for years, I found myself still craving their chicken and lemonade! When we moved to the North and I started adding meat back into my diet, I wondered how I could get the golden goodness of their chicken delivered. Now that we're back home and with the restaurant so close, I still barely get to sink my teeth into one of their sandwiches or popping a nugget. But that's okay, because, I think I've come pretty close to making their signature chicken nuggets at home.
Loaded Chicken and Potatoes - Singing through the Rain
2 Ingredient ICE CREAM without an ice cream maker!
Just Cook It.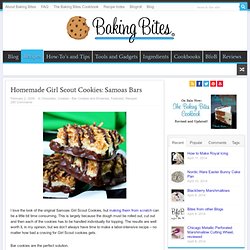 I love the look of the original Samoas Girl Scout Cookies, but making them from scratch can be a little bit time consuming. This is largely because the dough must be rolled out, cut out and then each of the cookies has to be handled individually for topping. The results are well worth it, in my opinion, but we don't always have time to make a labor-intensive recipe – no matter how bad a craving for Girl Scout cookies gets. Bar cookies are the perfect solution. This is basically a shortcut recipe that still delivers all the great samoas flavor without some of the more tedious parts of cooking making.
Make a Quick Cream Cheese Apple Braid - A Hen's Nest - NW PA Mom Blog
Zipzicle|Ice pop|Freezer pop|Popsicle|Home
1. Classic Baked Mac and Cheese Kosher salt 8 ounces fusilli or other short pasta 4 tablespoons unsalted butter, plus more for the baking dish 1/4 cup all-purpose flour 2 cups whole milk, heated 1 bay leaf Pinch of freshly grated nutmeg 2 1/2 cups shredded sharp white cheddar cheese 1 1/2 cups shredded gruyere cheese Bring a pot of salted water to a boil; add the pasta and cook until al dente. Reserve 1 cup cooking water, then drain the pasta.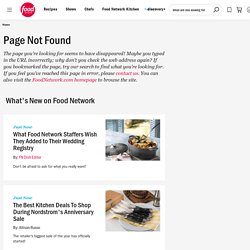 50 Mac & Cheese Recipes : Recipes and Cooking : Food Network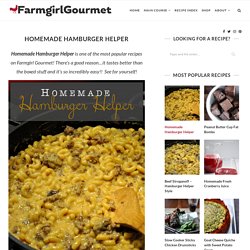 Homemade Hamburger Helper - Farmgirl Gourmet
I would like to start this post by stating that I have never made or eaten (that I recall) Hamburger Helper. Ever. My husband, on the other hand adores his salty boxed 1st love and asks on occasion if I'd make it for him. We've been married for over 12 years and tonight….he got his wish. Well, sort of.
Classic Hearty Italian Meat Sauce - Homemade Spaghetti Recipe
Spaghetti makes regular appearances at our house. The kids love noodles and any Italian dish is a big favorite for everyone. I like to make it because it is easy and quite economical.
Sweet, buttery, and a little bit salty, caramel sauce is as delicious as it is easy to make Ah, caramel: one of the sweetest science experiments in existence. Did you know that sugar's considered a "wet" ingredient in baking? It's true, and when heated, it'll melt and caramelize – and that's where caramel comes from! Add a little cream to make a rich caramel sauce to drizzle over ice cream sundaes and other desserts.
How to Make Caramel
Sure, it looks a little like a stylishly designed jellyfish or a giant tea-cosy, but the Wonderbag's true genius lies in saving you money, energy and cooking time. Basically, it's a super-slow-cooker. But rather than relying on electricity the Wonderbag utilises an ingenious heat-retention technique to simmer your stews and cook your casseroles.
Wonderbag Eco Slow Cooker
Sesame Chicken Recipe
I first discovered Sesame Chicken when I was eating at a Chinese buffet. The juicy chicken and the amazing sauce had me hooked from the first bite. I knew right then that I had to make this at home and after trying a couple different recipes, I came up with one that I enjoyed the most.
Chicken with 40 Cloves of Garlic
Chilli Seaweed Walnuts « voraciousveg
Funnel Cake
Caramel Apple Pull-Apart Bread - Alaska from Scratch
Scalloped Potatoes Recipe