Food
Today I'm back with yet another Chinese-American dish – Orange Chicken. It seems as though you can find orange chicken almost anywhere you want to eat these days. It is most commonly found at fast food restaurants, but don't worry, this is so much better than anything you will find there.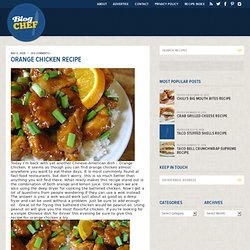 Orange Chicken Recipe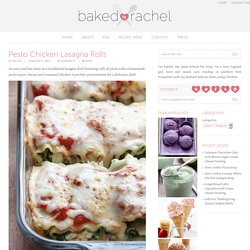 Pesto Chicken Lasagna Rolls
Pesto Chicken Lasagna Rolls
~Creamy Crock-Pot Potatoes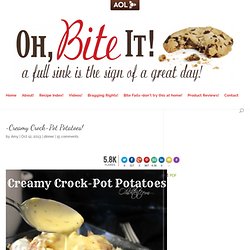 Oh~~My~~GOSH!
Oven Roasted Smoked Sausage and Potatoes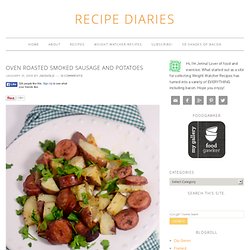 I shared this recipe on my facebook page about a week ago.
German Pancakes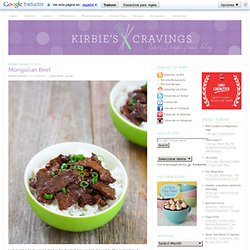 Monday, February 10, 2014
Mongolian Beef
Chinese Chicken Fried Rice Recipe from Grandmother
Ingredients 3 cups cooked white rice1/2 lb boneless, skinless chicken breasts2 eggsA few drops of dark Soya sauce 2 teaspoons Soya sauce...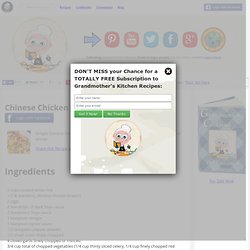 Red Wine Marinated Flank Steak Recipe Tender, Easy Anytime Of Year
How to Make Ahead and Freeze Steel Cut Oatmeal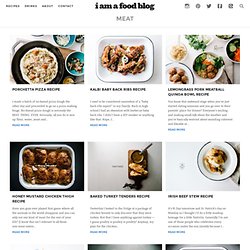 celebrating the awesomeness of food meat Jalapeño Honey Garlic Chicken Recipe
meat
Oven Roasted Smoked Sausage and Potatoes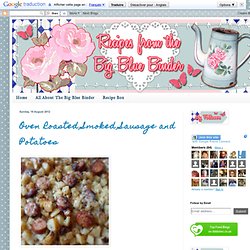 Smoked Sausage was not something that was a familiar ingredient in my home when I was growing up. I had never even heard of it.
Better than Chicken Nuggets
40 Creative Food Hacks That Will Change The Way You Cook
Easy Slow Cooker French Dip Recipe
Skipped the canned cream corn this year and make it from scratch right in the crockpot – it's so rich and creamy and unbelievably easy to make with just 5 ingredients! Sorry guys but I hope you're not getting sick of all the heavy, comfort food I've been posting lately. I promise, once the new year hits, it'll be quinoa/salad galore on Damn Delicious.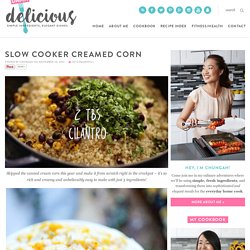 Slow Cooker Creamed Corn
This copycat recipe is so easy to make at home, and it tastes 10x better too!
PF Chang's Mongolian Beef Copycat Recipe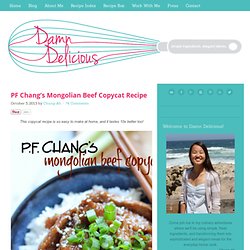 Not even Panda Express can beat this homemade orange chicken! Today was just one of those days. My photography shoot went awry.
Chinese Orange Chicken
I'm not talking about holiday apps for the iPhone, although it will be interesting to see the number of Google hits I get from people looking for snow globe apps or an app that makes your phone jingle every time you shake it. I'm referring to holiday appetizers and hors d'oeuvres (or horses ovaries, as we like to refer to them in this hilljack neck of the woods.) If you're still struggling to come up with some appetizers for your holiday parties, here is a list of some of my favorites:
Christmas Apps
Sour Cream Noodle Bake
Raise your hand if you love recipes with the word "Bake" in the title. This is a classic old recipe shared with my mom by her friend Betty Daley. I always loved it growing up, but the first time I made it for my own household years ago, it was met with mixed reviews. The original recipe calls for quite a bit of sour cream, and since my nuclear family is a little sensitive to large amounts of the stuff, I've adapted it through the years to suit the picky palates of the people I live with. Picky palates of the people.
Easy Chicken Shepherd's Pie Recipe
Ingredients 1 can (10 3/4 ounces) Campbell's® Healthy Request® Condensed Healthy Request® Cream of Mushroom Soup1 ¼ cup water1 ¼ lb skinless, boneless chicken breast halves, cut into 1-inch pieces¾ tsp ground black pepper½ tsp onion powder½ tsp poultry seasoning, crushed1 Tbsp vegetable oil16 oz frozen mixed vegetables, thawed1 cup instant mashed potato flake1 cup fat-free evaporated milk¼ cup shredded 2% milk Cheddar cheese
Ham and Cheese Puff Pastry Pie
Satisfying Slow Cooker Soups to Warm Your Belly
Just Cook It.
Paula Deen Butterscotch Pie Recipe — PaulaDeen.com
Bacon Fried Rice
Easy Cream Puffs Recipe from Grandmother
Paleo-Friendly Meals: Orange Chicken | Sun Sand Saltwater
Copy Cat Chick-fil-A Nuggets Recipe
Loaded Chicken and Potatoes - Singing through the Rain
2 Ingredient ICE CREAM without an ice cream maker!
Just Cook It.
Homemade Girl Scout Cookies: Samoas Bars | Baking Bites
Loaded Baked Potato and Buffalo Chicken Casserole
Make a Quick Cream Cheese Apple Braid - A Hen's Nest - NW PA Mom Blog
Zipzicle|Ice pop|Freezer pop|Popsicle|Home
50 Mac & Cheese Recipes : Recipes and Cooking : Food Network
Homemade Hamburger Helper - Farmgirl Gourmet
Classic Hearty Italian Meat Sauce - Homemade Spaghetti Recipe
How to Make Caramel
Wonderbag Eco Slow Cooker
Sesame Chicken Recipe
Calzone!
That Chocolate Cake [recipe] – Winner of the Scharffen Berger Chocoholic's Overdose
something-new
Bacon and Cheddar Macaroni & Cheese
Chicken with 40 Cloves of Garlic
Chilli Seaweed Walnuts « voraciousveg
Cheesecake Stuffed Strawberries. What? Yes! - SugarBlog - SugarDerby
Funnel Cake
Caramel Apple Pull-Apart Bread - Alaska from Scratch
Banana Bread Recipe
Buffalo Chicken Bites
Scalloped Potatoes Recipe
Pizza Braid
Chicken and Cheese Lasagna Roll-Ups
Skinny Mashed Potatoes
Banana Bread Recipe