Blogs
35 Tutorials for Creating Website Layouts in Photoshop | Vandela
Photoshop is an excellent tool for creating attract websites. Fortunately, if you're looking to brush up your skills or learn some new tricks for creating layouts and designs in Photoshop, there are plenty of tutorials specifically for this purpose. The 35 tutorials featured here will each take you through the process of creating an example website design in Photoshop.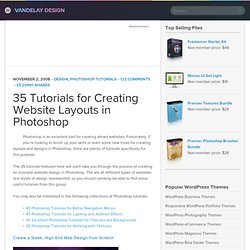 Dan Rubin's SuperfluousBanter
Graphic and web design are areas that thrive off the creation and manipulation of trends. If you've ever closely studied either area, you know there are many basic rules of thumb. From these basics spread many of today's newest trends.
To Serif or Sans-Serif, That is The Question - Flash Web Design
Posted by Amit Goyal on 12/25/2009 in Fonts, Tutorials | ∞ If you've ever had trouble choosing between the time-honored and the modern, you've come to the right place. Even though a web developer has a limited number of font choices to choose from, ill-thought font selections often cancel out all the hard work that goes into a site's design.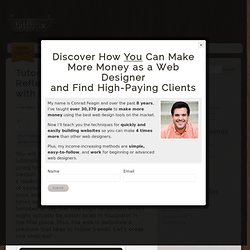 If our freebies have benefited you personally or have helped you earn a profit please consider donating via paypal. Donate Now You will probably find dozens, if not hundreds of tutorials on how to do this in Photoshop, but I'm going to show you how to do it in Illustrator (vector). The advantage? You can scale it up for a roadside billboard if you like. That's the power of vector graphics.
Tutorial: Web 2.0 Logo Reflection in Vector format with Illustra