Learning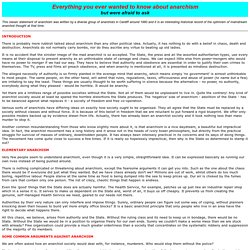 This classic statement of anarchism was written by a diverse group of anarchists in Cardiff around 1980 and it is an interesting historical record of the optimism of mainstream anarchist thought at that time.Terry Phillips There is probably more rubbish talked about anarchism than any other political idea. Actually, it has nothing to do with a belief in chaos, death and destruction. Anarchists do not normally carry bombs, nor do they ascribe any virtue to beating up old ladies.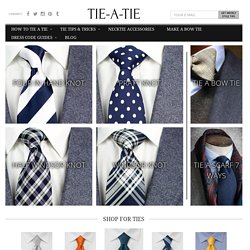 Learn How to Tie a Tie Welcome to my webpage on how to tie a tie! My name is Hendrik, and it's great to have you here. I have designed this site as a guide for both newbies just starting out with their first tie knot, as well as those more advanced students that would like to add some variety to their tie knots. All I ask of you is an open mind and a few minutes of your time to practice today. The choice is yours: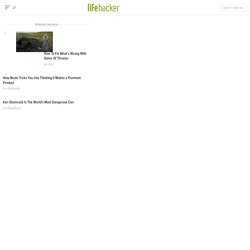 If you've ever been convinced by a salesperson that you truly wanted a product, done something too instinctively, or made choices that seemed entirely out of character, then you've had an idea planted in your mind. Here's how it's done. Note: We've gotten a lot of emails about how to do this in specific situations. Although some of those situations have been legitimate, this post was written to teach you to detect these tactics rather than use them on others. If you want a good way to convince people to do what you want that doesn't involve the dark side of manipulation, read this.