Just interesting
Graphic Design Blender | 25 ways designers can make money without dealing with design clients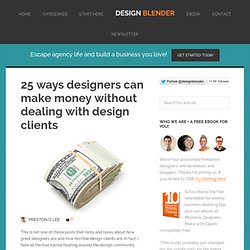 This is not one of those posts that rants and raves about how great designers are and how horrible design clients are. In fact, I hate all the bad karma floating around the design community when it comes to dealing with design clients. Clients are the life-blood of your design business. And it's time to swallow your pride and find ways to peaceably work with clients. But if the time ever comes that your client pool runs dry, it's a good idea to have a backup source of income. So today, I'd like to brainstorm 100 ways to make $100 without ever having to find clients.
Fonts have already been among the essential materials used by designers. Whether it is a web design project or a logo design – font is the element, capable of attracting people's attention, rendering the key idea, and communicating the necessary message . That is why, thousands of free fonts reside today in multiple online font repositories.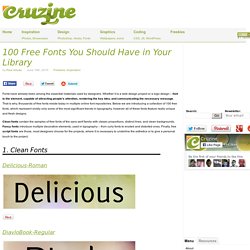 Serif: Serif's are semi-structural details on the ends of some of the strokes that make up letters and symbols. A typeface that has serifs is called a serif typeface (or seriffed typeface). Some of the main classifications of Serif type are: Blackletter, Venetian, Garalde, Modern, Slab Serif, Transitional, and Informal. Fonts in each classfication share certain similiar characteristics including the shape or appearance of their serifs.
Hectic work schedules, gym sessions, family engagements we'd rather avoid – It's a miracle we get any time to do the things we actually like.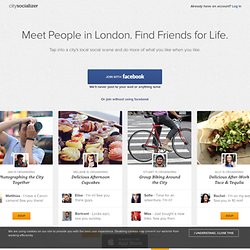 If you're new to London or a local Londoner – meet new London friends with CitySocialising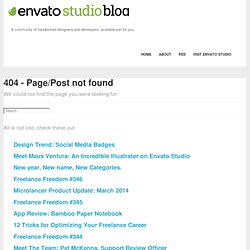 There are loads of different types of clients out there and chances are at some point you'll get to meet all of them. So let's take a look through some typical clients and see if you recognize a few of your own in there! Client Breed #1: The Low-Tech Client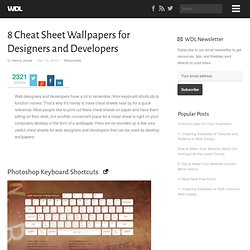 Web designers and developers have a lot to remember, from keyboard shortcuts to function names. That's why it's handy to have cheat sheets near by for a quick reference. Most people like to print out there cheat sheets on paper and have them sitting on their desk, but another convenient place for a cheat sheet is right on your computers desktop in the form of a wallpaper. Here we've rounded up a few very useful cheat sheets for web designers and developers that can be used as desktop wallpapers. Photoshop Keyboard Shortcuts