Ufology
www.daeniken.com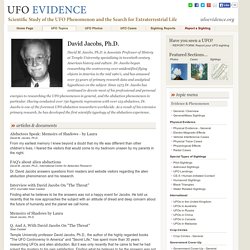 UFO Evidence : David Jacobs, Ph.D.
David M. Jacobs, Ph.D. is Associate Professor of History at Temple University specializing in twentieth century American history and culture. Dr. Jacobs began researching the controversy over unidentified flying objects in America in the mid 1960's, and has amassed over 35 years of primary research data and analytical hypotheses on the subject.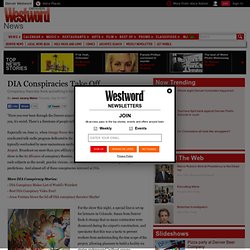 "Have you ever been through the Denver airport? It's strange. It's one of the busiest, but I'm telling you, it's weird. There's a firestorm of people talking about this thing." Jim J.
DIA Conspiracies Take Off - - News