Philosophy
381655_258068004240595_219502084763854_648929_988359214_n.jpg (400×650)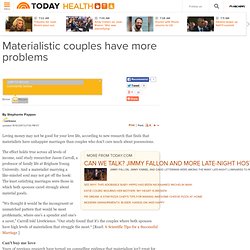 Materialistic couples have more problems - TODAY Health
Loving money may not be good for your love life, according to new research that finds that materialists have unhappier marriages than couples who don't care much about possessions.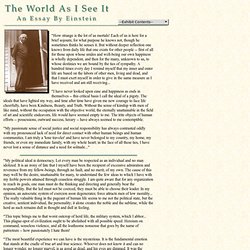 "How strange is the lot of us mortals! Each of us is here for a brief sojourn; for what purpose he knows not, though he sometimes thinks he senses it. But without deeper reflection one knows from daily life that one exists for other people -- first of all for those upon whose smiles and well-being our own happiness is wholly dependent, and then for the many, unknown to us, to whose destinies we are bound by the ties of sympathy. A hundred times every day I remind myself that my inner and outer life are based on the labors of other men, living and dead, and that I must exert myself in order to give in the same measure as I have received and am still receiving... "I have never looked upon ease and happiness as ends in themselves -- this critical basis I call the ideal of a pigsty. The ideals that have lighted my way, and time after time have given me new courage to face life cheerfully, have been Kindness, Beauty, and Truth.
John Lennon – IMAGINE PEACE TOWER – Yoko Ono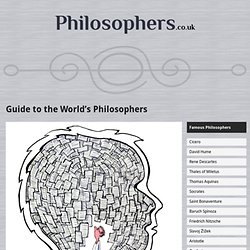 The server encountered an internal error or misconfiguration and was unable to complete your request. Please contact the server administrator, webmaster@philosophers.bamboogazebos.co.uk and inform them of the time the error occurred, and anything you might have done that may have caused the error. More information about this error may be available in the server error log. Additionally, a 500 Internal Server Error error was encountered while trying to use an ErrorDocument to handle the request.
The Philosophers' Magazine
By: Rmuse September 25th, 2011 see more posts by Rmuse It is natural for human beings to have idealized perceptions of a country based on history and anecdotal evidence. Depending on which part of the world a person lives, they may think of America as an imperialistic bully, or the land of opportunity where anything is possible and the people are warm and inviting. There are many Americans who are compassionate to their fellow citizens and harbor a great desire to see every person prosper in the spirit of equality to make this nation a source of pride at home and abroad.

Stand Up And Speak Out Against The Conservative Culture Of Hate
Our_Society_Is_Run_By_Insane_People_John_Lennon_Quote.gif (GIF Image, 300x521 pixels)