Photography
How to Make An Inexpensive Light Tent – DIY. A Post By: Darren Rowse The following tutorial on constructing an Inexpensive Light Tent was Submitted by Jeffrey Bail over at our Forums.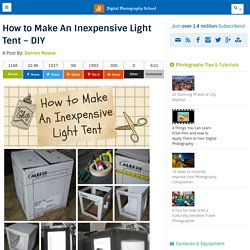 I thought it was well worth highlighting here on the main blog too! See Jeffrey's Flickr Account here. If you're like me, you don't want to spend money if you can do it yourself and yield the same results. Photoshop CS4: A Picture Worth a Thousand Words - Layers Magazine | Layers Magazine. I love Photoshop techniques that offer all kinds of possibilities for experimentation—and the following tutorial is a perfect example of one of those techniques.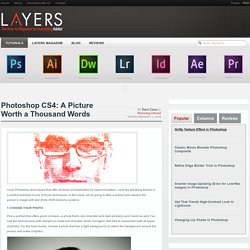 In this issue, we're going to take a portrait and replace the person's image with text (think 2009 Grammy posters). Pick a portrait that offers good contrast—a photo that's very dramatic and dark probably won't work as well. Photos.
---