Words
Untitled inspiration « From up North. Best Fiction. Best First Lines. 1.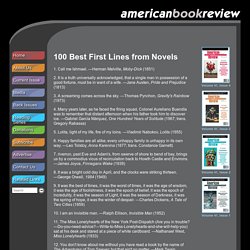 Call me Ishmael. —Herman Melville, Moby-Dick (1851) Italian Words. The quest continues for more beautiful Italian words.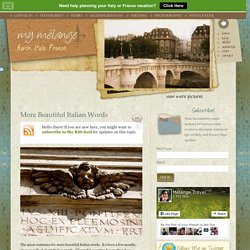 It's been a few months since we talked about Italian words. I figured it was time for another dose. Shape Alphabet. Skeuomorph. A skeuomorph /ˈskjuːəmɔrf/ is a derivative object that retains ornamental design cues from structures that were necessary in the original.[1] Examples include pottery embellished with imitation rivets reminiscent of similar pots made of metal[2] and a software calendar that imitates the appearance of binding on a paper desk calendar.[3] Definition and purpose[edit] Skeuomorph is compounded from the Greek: skéuos, σκεῦος (container or tool), and morphḗ, μορφή (shape).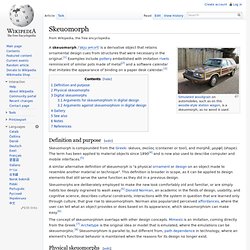 Buffalo Buffalo. The sentence's meaning becomes clearer when it's understood that it uses three meanings of the word buffalo: the city of Buffalo, New York, the somewhat uncommon verb "to buffalo" (meaning "to bully or intimidate"), as well as the animal buffalo.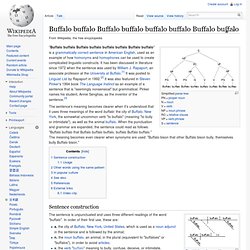 When the punctuation and grammar are expanded, the sentence could read as follows: "Buffalo buffalo that Buffalo buffalo buffalo, buffalo Buffalo buffalo. " The meaning becomes even clearer when synonyms are used: "Buffalo bison that other Buffalo bison bully, themselves bully Buffalo bison. " Sentence construction. Constructed Languages. This list of notable constructed languages is in alphabetical order, and divided into auxiliary, engineered, and artistic (including fictional) languages, and their respective subgenres.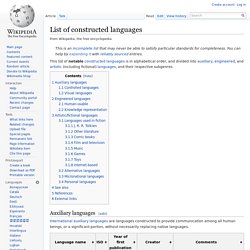 Auxiliary languages[edit] International auxiliary languages are languages constructed to provide communication among all human beings, or a significant portion, without necessarily replacing native languages. 1800s[edit]
---