Browsing
It's time to update the entries in your browser's links toolbar. But with recent estimates putting the size of the internet at well more than 100 million distinct websites, it's getting harder and harder to get a handle on all the great stuff that's out there. That's why we've compiled this list.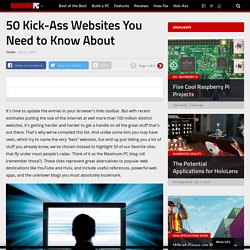 Grouchy Rabbit: Information for successful living.
pranked.com
Entertainment Meet David Peterson, who developed Dothraki for Game of Thrones There are seven different words in Dothraki for striking another person with a sword. Among them: "hlizifikh," a wild but powerful strike; "hrakkarikh,"a quick and accurate strike; and "gezrikh," a fake-out or decoy strike. But you won't find these words in George R. R.