Travel
Selon EyeforTravel, la recherche organique est le canal le plus influent pour la commercialisation de voyages en ligne, suivie par l'achat de mots clés.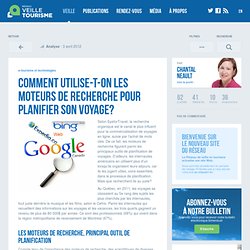 » Comment utilise-t-on les moteurs de recherche pour planifier son voyage?
In Madrid, iPads loaded with tourist friendly apps available for hire
We've already seen mobile technology employed to enhance the tourist experience when we covered the Liberty Guide location-aware audio guides last year, but now we've come across an example that aims to be on hand throughout a travelers entire stay in a new city.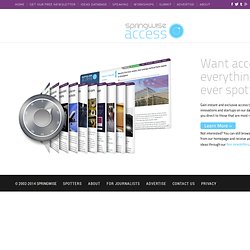 Triptrotting Raises $1M To Combat Clueless Tourism
Triptrotting , a startup that connects travelers with hosts, has raised $1 million in a Series A round of funding. The company's website promises that users will be "not just another clueless tourist."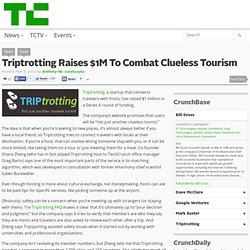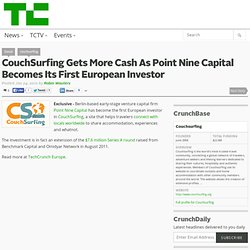 CouchSurfing Gets More Cash As Point Nine Capital Becomes Its First European Investor
Exclusive - Berlin-based early-stage venture capital firm Point Nine Capital has become the first European investor in CouchSurfing , a site that helps travelers connect with locals worldwide to share accommodation, experiences and whatnot.