Modulo3
Da che nome vuoi farti rappresentare qui? Per tutelare la tua privacy, non includere il tuo vero nome nel tuo nome utente. Il tuo nome utente deve contenere almeno 3 caratteri. Siamo spiacenti, non puoi usare quello.
Tattiche sul ponte - Giochi gratis online su Giochi.it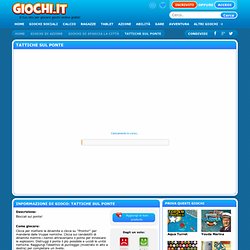 Dynamite Blast 2
Applets per la matematica
Applets per la matematica Una raccolta scelta e assistita di programmini da usare online. Per permetterci di migliorare la nostra offerta, chiediamo cortesemente ai docenti di rispondere online al nostro brevissimo questionario di valutazione. Area delle superfici Determinare l'area di una superficie data contando i quadratini che la compongono.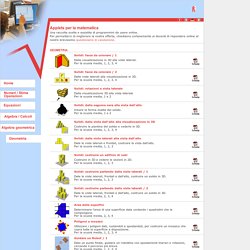 Su GiochiXL.it potete giocare gratuitamente. Qui trovate i giochi più divertenti per tutta la famiglia. Per esempio, abbiamo giochi per ragazze, come giochi con l'abbigliamento, gli animali, il trucco e avventure.
Giochi Gratis in Flash Online é Giocare su GiochiXL! GIOCO!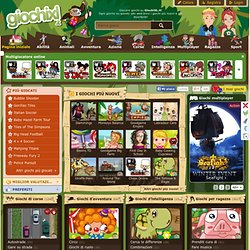 Old School Games, Free Online Arcade Games, Play Cool Classic Retro Flash Games
pentamini
GeoEquazioni. In questo gioco bisogna individuare quella figura geometrica che si otterebbe se ad un'altra figura aggiungessi o togliessi una sua parte. Gioco su 2 livelli di difficoltà. Rivolto a partire dagli allievi della IV e V elementare. Memories aritmetici.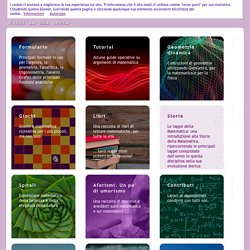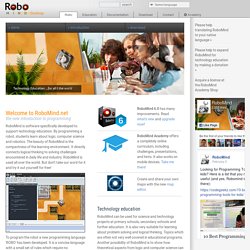 RoboMind is software specifically developed to support technology education. By programming a robot, students learn about logic, computer science and robotics. The beauty of RoboMind is the compactness of the learning environment. It directly connects logical thinking to solving challenges encountered in daily life and industry.