Pirateboxes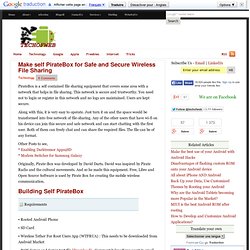 Safe and Secure Wireless File Sharing Network with self PirateBox
PirateBox is a self contained file sharing equipment that covers some area with a network that helps in file sharing.
PirateBox is a self-contained mobile communication and file sharing device.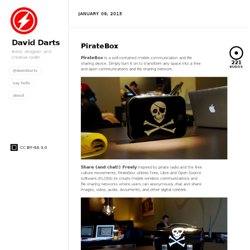 [TUT]Roll Your Own PirateBox! PirateBoxMobile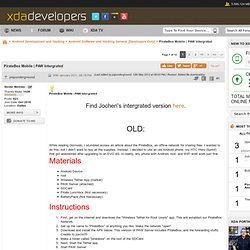 PirateBox Mobile | PAW Intergrated Find Jochen's intergrated version here . While reading Gizmodo, I stumbled across an article about the PirateBox, an offline network for sharing files.
This page contains compatibility tables for various router and non router models. Note: As of autumn 2009, this page is still in the process of being ported over from OpenWrt's old wiki. So if you do not see your router on this page, additionally consult the old table of hardware . A very reliable way to check for existing support is to take a look at http://downloads.openwrt.org/snapshots/trunk/ . The devices are sorted by target rather than manufacturer and if there is an image for the device, it should work (Bleeding Edge does contain bugs).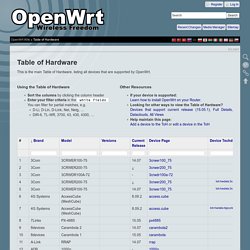 High Compatibility Globally-Tested in Field Compatibility is the most important aspect to consider when you're selecting a 3G/4G router. To ensure the best compatibility between our routers and the modem you would use with the router, TP-LINK has made certain that our 3G/4G Routers are compatible with the ISPs in the regions in which they are sold.
TP-LINK TL-MR3020 Portable 3G/3.75G Wireless N Router IEEE 802.11b/g/n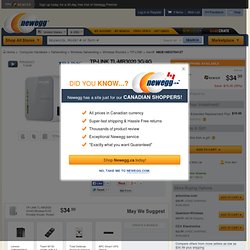 Connect your MR 3020 to your computer via an ethernet cable.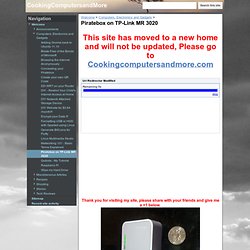 Piratebox on TP-Link MR 3020 - CookingComputersandMore
Pogoplug Mobile: Camera & Photo
Special Image for MR3020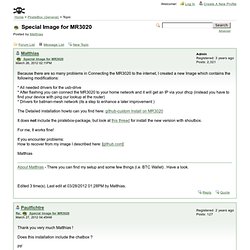 Hi Gastlag, I read a lot stuff last year, havent read anything about babel.