Revistas
SEFM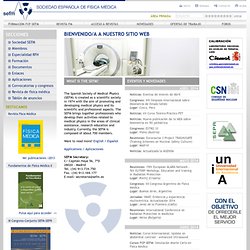 The Spanish Society of Medical Physics (SEFM) is created as a scientific society in 1974 with the aim of promoting and developing medical physics and its scientific and professional aspects. The SEFM brings together professionals who develop their activities related to medical physics in the areas of clinical assistance, research education and industry. Currently, the SEFM is composed of about 700 members. Want to read more?
RSS Feeds Advanced Search Current Issue 1 May 2014, Vol. 89, No. 1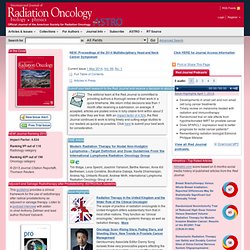 Elsevier
Radiotherapy and Oncology - Home
LoginCart Advanced search Nature Publishing Group : science journals, jobs, and information Special Feature npj Primary Care Respiratory Medicine An open access online-only multidisciplinary journal publishing high-quality research in primary care management of respiratory and respiratory-related allergic diseases.