To try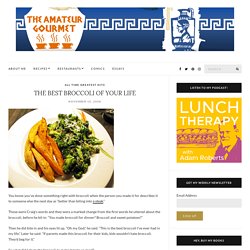 November 10, 2008 | By Adam Roberts | 210 Comments You know you've done something right with broccoli when the person you made it for describes it to someone else the next day as "better than biting into a steak ."
Okay so before I tell you about this pesto, I must tell you about the most idiotic moment of my life, which occurred this past Friday. Actually there were several idiotic moments but… Anyway, I was on a tight schedule in the morning.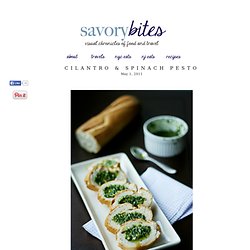 Cilantro & Spinach Pesto
Handful of Cilantro
Handful of Spinach
Handful of pine nuts
Couple cloves of garlic
Olive Oil
Salt & Pepper by brooklynstoic Mar 4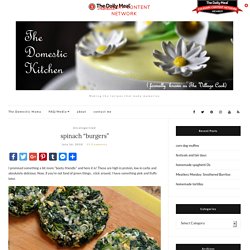 I promised something a bit more "booty-friendly" and here it is! These are high in protein, low in carbs and absolutely delicious. Now, if you're not fond of green things.. stick around.
1 bag of thawed and well drained chopped spinach

2 egg whites
1 whole egg
1/4 c diced onion
1/2 c shredded cheese
1/2 c bread crumbs
1 tsp red pepper flakes
1 tsp salt
1/2 tsp garlic powder by brooklynstoic Feb 25
Whoever created the roll recipe at Texas Roadhouse is a genius and whoever decided to give them to guests as a "complimentary appetizer" is a genius.
Texas Roadhouse Rolls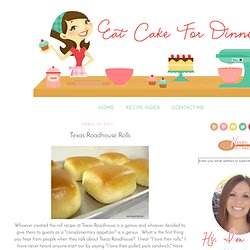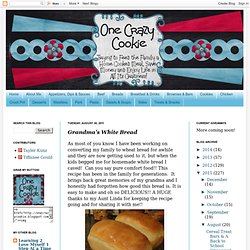 Grandma's White Bread
As most of you know I have been working on converting my family to wheat bread for awhile and they are now getting used to it, but when the kids begged me for homemade white bread I caved! Can you say pure comfort food!!
Potato Pancake Recipe
Copycat Pillsbury Crescent Rolls Recipe - Food.com - 365725
Is it just me or it is hard to get back to posting after a very long weekend?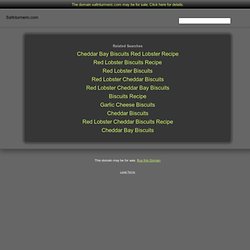 Honey Butter Pork Tenderloin
4 tbs butter 2 tbs honey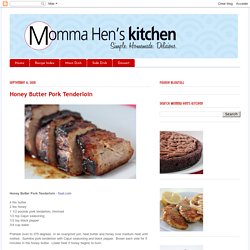 Honey Spiced Glazed Chicken
Honey Spiced Glazed Chicken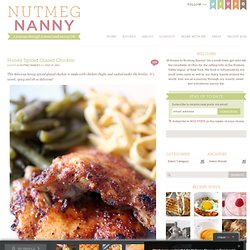 Not counting pizza and spaghetti, chicken Parmesan may be the most popular Italian-American restaurant entree out there.