To try
The Best Broccoli of Your Life. November 10, 2008 | By Adam Roberts | 331 Comments You know you've done something right with broccoli when the person you made it for describes it to someone else the next day as "better than biting into a steak."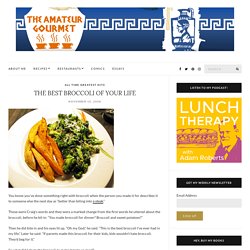 Those were Craig's words and they were a marked change from the first words he uttered about the broccoli, before he bit in: "You made broccoli for dinner? Broccoli and sweet potatoes?" Then he did bite in and his eyes lit up. "Oh my God," he said. Cilantro & Spinach Pesto. Okay so before I tell you about this pesto, I must tell you about the most idiotic moment of my life, which occurred this past Friday.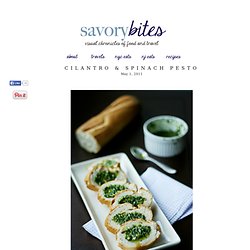 Actually there were several idiotic moments but… Anyway, I was on a tight schedule in the morning. I was determined to run my pitiful 2 miles and make it to my desk by 6:35am. Everything was going so well until I stepped out of the shower and realized, GAH! WHERE ARE MY PANTS?! I HAVE NO WORKPANTS! Spinach "burgers" « I promised something a bit more "booty-friendly" and here it is!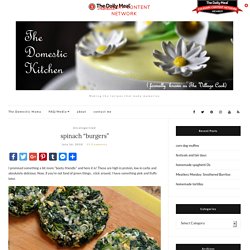 These are high in protein, low in carbs and absolutely delicious. Now, if you're not fond of green things.. stick around. Texas Roadhouse Rolls. Whoever created the roll recipe at Texas Roadhouse is a genius and whoever decided to give them to guests as a "complimentary appetizer" is a genius.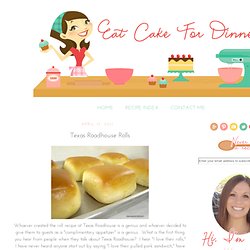 What is the first thing you hear from people when they talk about Texas Roadhouse? I hear "I love their rolls," I have never heard anyone start out by saying "I love their pulled pork sandwich," have you? Don't get me wrong, they have really good food too, but their rolls are unbeatable. Grandma's White Bread. As most of you know I have been working on converting my family to wheat bread for awhile and they are now getting used to it, but when the kids begged me for homemade white bread I caved!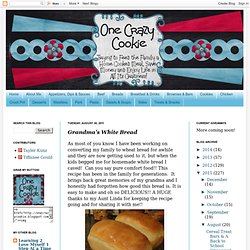 Can you say pure comfort food!! This recipe has been in the family for generations. It brings back great memories of my grandma and I honestly had forgotten how good this bread is. It is easy to make and oh so DELICIOUS!! A HUGE thanks to my Aunt Linda for keeping the recipe going and for sharing it with me!! Potato Pancake Recipe. Copycat Pillsbury Crescent Rolls Recipe - Food.com - 365725. Salt & Turmeric: Cheesy Garlic Biscuits. Honey Butter Pork Tenderloin. 4 tbs butter 2 tbs honey 1 1/2 pounds pork tenderloin, trimmed 1/2 tsp Cajun seasoning 1/2 tsp black pepper 3/4 cup water.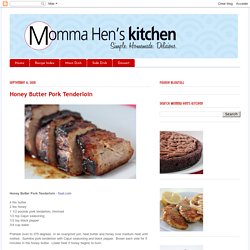 Honey Spiced Glazed Chicken. Honey Spiced Glazed Chicken This delicious honey spiced glazed chicken is made with chicken thighs and cooked under the broiler.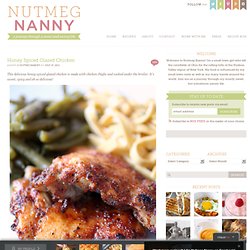 It's sweet, spicy and oh so delicious! The other day I was set on not going to the grocery store. Do you ever have those days? The End of Chicken Parmesan As You Know It. Not counting pizza and spaghetti, chicken Parmesan may be the most popular Italian-American restaurant entree out there.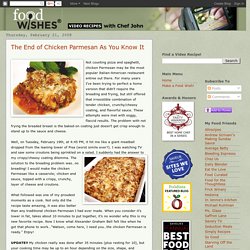 For many years I've been trying to perfect a home version that didn't require the breading and frying, but still offered that irresistible combination of tender chicken, crunchy/cheesy coating, and flavorful sauce. These attempts were met with soggy, flaccid results. The problem with not frying the breaded breast is the baked-on coating just doesn't get crisp enough to stand up to the sauce and cheese. Well, on Tuesday, February 19th, at 4:45 PM, it hit me like a giant meatball dropped from the leaning tower of Pisa (worst simile ever?).
---