Searching & Shopping
craigslist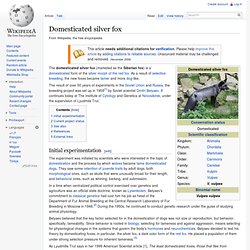 Domesticated silver fox
The domesticated silver fox (marketed as the Siberian fox ) is a domesticated form of the silver morph of the red fox . As a result of selective breeding , the new foxes became tamer and more dog -like. The result of over 50 years of experiments in the Soviet Union and Russia , the breeding project was set up in 1959 [ 1 ] by Soviet scientist Dmitri Belyaev . It continues today at The Institute of Cytology and Genetics at Novosibirsk , under the supervision of Lyudmila Trut. [ edit ] Initial experimentation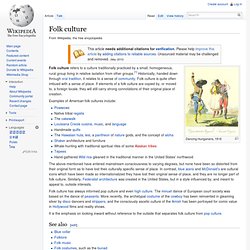 Folk culture refers to a culture traditionally practiced by a small, homogeneous, rural group living in relative isolation from other groups. [ 1 ] Historically, handed down through oral tradition , it demonstrates the "old ways" over novelty and relates to a sense of community . Folk culture is quite often imbued with a sense of place. If elements of a folk culture are copied by, or moved to, a foreign locale, they will still carry strong connotations of their original place of creation. Examples of American folk cultures include:
Folk culture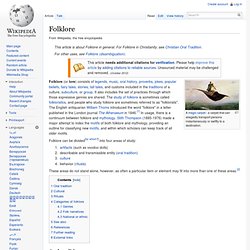 A Magic carpet was a legendary carpet that could allegedly be used to transport persons who were on it instantaneously or swiftly to their destination.
Clay hamsa on a wall, believed to protect the inhabitants of the house from harm Superstition is a belief in supernatural causality : that one event leads to the cause of another without any physical process linking the two events, such as astrology, omens, witchcraft, etc., that contradicts natural science. [ 1 ] Opposition to superstition was a central concern of the intellectuals during the 18th century Age of Enlightenment . The philosophes at that time ridiculed any belief in miracles , revelation , magic , or the supernatural, as "superstition," and typically included as well much of Christian doctrine. [ 2 ]
Superstition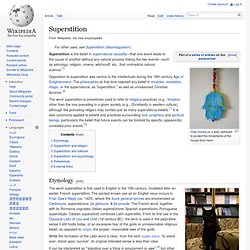 Household deity
A household deity is a deity or spirit that protects the home , looking after the entire household or certain key members. It has been a common belief in pagan religions as well as in folklore across many parts of the world. Household deities fit into two types; firstly, a specific deity- typically a goddess- often referred to as a hearth goddess or domestic goddess who is associated with the home and hearth, with examples including the Greek Hestia [ 1 ] and Norse Frigg . The second type of household deities are those that are not one singular deity, but a type, or species of animistic deity, who usually have lesser powers than major deities.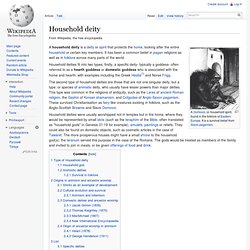 The Rosenhan experiment was a famous experiment into the validity of psychiatric diagnosis , conducted by psychologist David Rosenhan and published by the journal Science in 1973 under the title " On being sane in insane places ". [ 1 ] The study is considered an important and influential criticism of psychiatric diagnosis. [ 2 ] Rosenhan's study was done in two parts. The first part involved the use of healthy associates or "pseudopatients" (three women and five men) who briefly simulated auditory hallucinations in an attempt to gain admission to 12 different psychiatric hospitals in five different States in various locations in the United States .