Writing Resources
by Maria Popova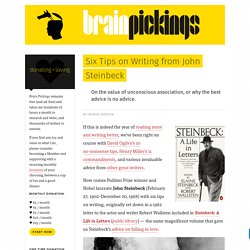 The Obvious Secret to Getting Published in a Magazine
Photo credit: Henry Bush (Creative Commons) Before you write your first book , you should publish at least a dozen magazine articles.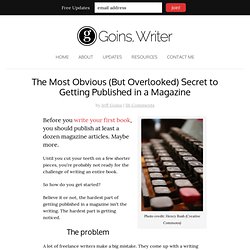 I'm not sure how to open this post. I thought about playing the simile card and saying something about how becoming a better writer is a lot like becoming a better other thing – a better architect, a better juggler, a better OPI color namer, a better human. That would have been entirely true.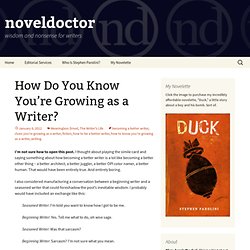 How Do You Know You're Growing as a Writer? | noveldoctor
13 Weird Ways to Work Through Creative Blocks
Yesterday, I wrote about how creative blocks are not necessarily a bad thing.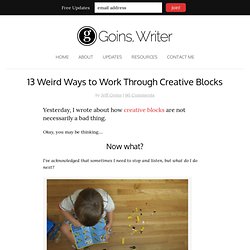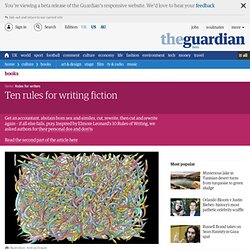 Elmore Leonard : Using adverbs is a mortal sin 1 Never open a book with weather. If it's only to create atmosphere, and not a charac­ter's reaction to the weather, you don't want to go on too long.
When George Plimpton asked Ernest Hemingway what the best training for an aspiring writer would be in a 1954 interview , Hem replied, "Let's say that he should go out and hang himself because he finds that writing well is impossibly difficult.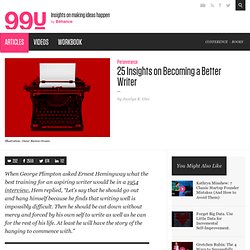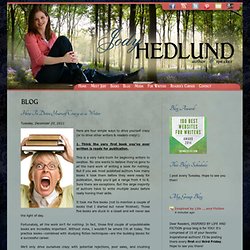 How To Drive Yourself Crazy as a Writer
Here are four simple ways to drive yourself crazy (or to drive other writers & readers crazy!): 1.