RDF
Virtuoso SPARQL Query Demo. W3C DAWG Testcases site W3C DAWG Test Cases The folder tree on the side bar contains DAWG test cases in functional groupings as presented by the W3C .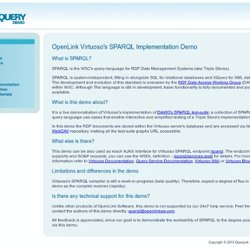 C RDF Validation Service. A Direct Mapping of Relational Data to RDF. Status of this Document This section describes the status of this document at the time of its publication.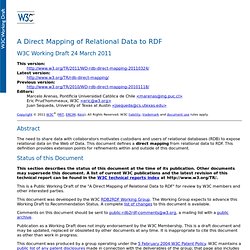 Other documents may supersede this document. A list of current W3C publications and the latest revision of this technical report can be found in the W3C technical reports index at.
---