Self improvement
PositivityBlog.com "The ideas I stand for are not mine. I borrowed them from Socrates. I swiped them from Chesterfield. I stole them from Jesus. And I put them in a book.
Top 10 Tips To Radically Improve Your Social Skills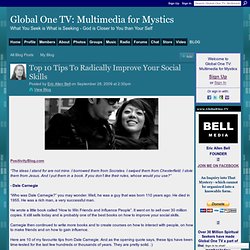 Start the Day Right with a Morning Routine That Feeds Your Mind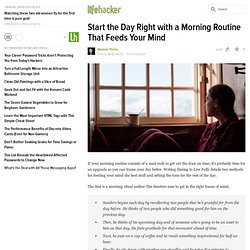 If your morning routine consists of a mad rush to get out the door on time, it's probably time for an upgrade so you can frame your day better. Weblog Daring to Live Fully details two methods for feeding your mind the best stuff and setting the tone for the rest of the day. The first is a morning ritual author Tim Sanders uses to get in the right frame of mind.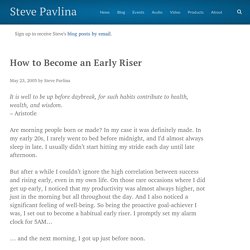 It is well to be up before daybreak, for such habits contribute to health, wealth, and wisdom. - Aristotle Are morning people born or made? In my case it was definitely made. In my early 20s, I rarely went to bed before midnight, and I'd almost always sleep in late.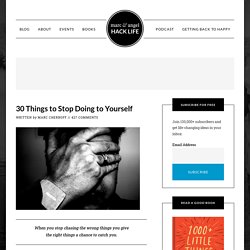 post written by: Marc Email When you stop chasing the wrong things you give the right things a chance to catch you. As Maria Robinson once said, "Nobody can go back and start a new beginning, but anyone can start today and make a new ending." Nothing could be closer to the truth.
"A smile is an inexpensive way to improve your looks" Charles Gordy I love the idea that smiling is used as a healing and meditation practice by many ancient cultures. Taoists believe that holding a smile on your face and directing it inwards towards your organs and inner body, is the key to good health and longevity. Traditional Balinese healers know that a smile washes away bad energy and recommend smiling meditation as a simple way to calm the mind and bring health to the soul.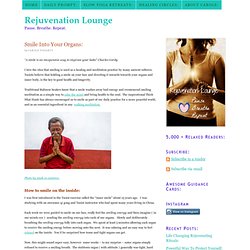 by Marshall Brain | June 23, 2010 This is a fascinating video that looks at the different ways that human beings perceive time and the effects that these perceptions have on our behavior: The video starts by identifying six ways to perceive time: 1) Looking at the past as "the good old times" (past positive) 2) Looking at the past as a time filled with regrets and failure (past negative)