Photography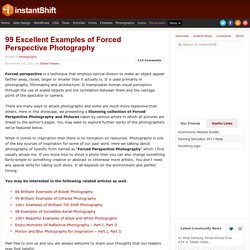 99 Excellent Examples of Forced Perspective Photography | Photography | instantShift
Forced perspective is a technique that employs optical illusion to make an object appear farther away, closer, larger or smaller than it actually is. It is used primarily in photography, filmmaking and architecture. It manipulates human visual perception through the use of scaled objects and the correlation between them and the vantage point of the spectator or camera. There are many ways to attack photography and some are much more expensive than others.
A natural phenomenon is a non-artificial event in the physical sense, and therefore not produced by humans, although it may affect humans. Common examples of natural phenomena include volcanic eruptions , weather, and decay. Most natural phenomena, such as rain, are relatively harmless so far as humans are concerned.
10 Most Fascinating Natural Phenomena | Listphobia
earth album is a simpler, slicker Flickr mash-up that allows armchair tourists to explore some of the most stunning photos in the world courtesy of Google maps and Flickr. To begin your journey, just click anywhere on the map, e.g. "India". Since the top Flickr images are used, the images change every few weeks; bookmark this site and check back for a different experience in a month! Time Magazine Top 10 Website of 2006 ∞ PC Magazine Top 100 Undiscovered Websites ∞ front page of digg
earth album alpha - a slicker google maps + flickr mash-up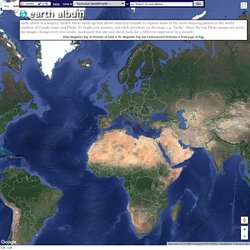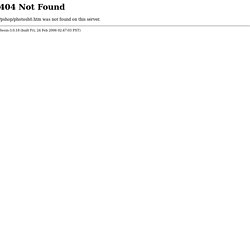 Laurie McCannas complete list of Photoshop tutorials
Verio Offerings Create the site you want with Verio hosting plan options. Powerful VPS service that allow you to customize your server configuration and choose the applications that match your needs. Verio is your strategic partner for top-tier hosting for complex websites and dedicated hosting. Use Verio's WHOIS database to search for and register the domain that fits your business best or get contact info for a domain that is already taken. The Verio domain name register package includes a free 3 page website and email account.
Grafix Double Tack Mounting Film
Application: Our unique BinderBox™ combines the protection of an archival quality, metal edged box with the utility and convenience of a ring binder. This product is well-suited for acid free photo storage, filing and storing. Can also be used for genealogical records and other collections one might otherwise store in binders. The BinderBox™ lends itself to 'active storage' of collections that are archived but are open to researchers or students. Features: Constructed of ArchivalGrade boxboard, the BinderBox™ is a multi-purpose storage vehicle.
Archival photo albums - acid free photo albums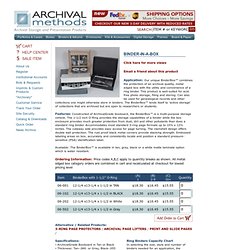 Canon CanoScan 9000F Color Image Scanner: Electronics