Photography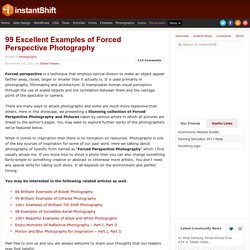 99 Excellent Examples of Forced Perspective Photography | Photography | instantShift
Forced perspective is a technique that employs optical illusion to make an object appear farther away, closer, larger or smaller than it actually is.
A natural phenomenon is a non-artificial event in the physical sense, and therefore not produced by humans, although it may affect humans. Common examples of natural phenomena include volcanic eruptions , weather, and decay. Most natural phenomena, such as rain, are relatively harmless so far as humans are concerned.
10 Most Fascinating Natural Phenomena | Listphobia
earth album alpha - a slicker google maps + flickr mash-up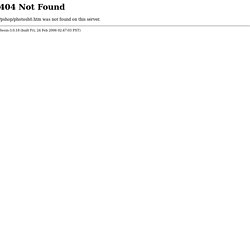 Laurie McCannas complete list of Photoshop tutorials
Verio Offerings Create the site you want with Verio hosting plan options.
Grafix Double Tack Mounting Film
Application: Our unique BinderBox™ combines the protection of an archival quality, metal edged box with the utility and convenience of a ring binder. This product is well-suited for acid free photo storage, filing and storing. Can also be used for genealogical records and other collections one might otherwise store in binders. The BinderBox™ lends itself to 'active storage' of collections that are archived but are open to researchers or students. Features: Constructed of ArchivalGrade boxboard, the BinderBox™ is a multi-purpose storage vehicle.
Archival photo albums - acid free photo albums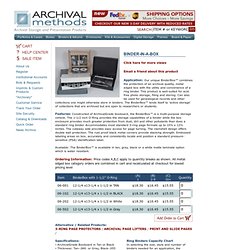 Canon CanoScan 9000F Color Image Scanner: Electronics