Green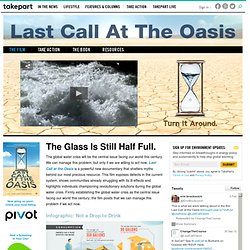 The Global Water Crisis - Find Out More With Last Call at the Oasis
The global water crisis will be the central issue facing our world this century. We can manage this problem, but only if we are willing to act now. Last Call at the Oasis is a powerful new documentary that shatters myths behind our most precious resource. This film exposes defects in the current system, shows communities already struggling with its ill-effects and highlights individuals championing revolutionary solutions during the global water crisis. Firmly establishing the global water crisis as the central issue facing our world this century, the film posits that we can manage this problem if we act now.
Renewable Louisiana
How To Use the Internet to Water Your Plants
Switch To Digital posted September 22nd, 2012 at 5:48 am Today I'm going to talk to you about how you can help save our forests and the environment by switching from printed newspapers, magazines and books to their digital versions. It's a known fact that the production of printed material requires a significant amount of energy, water and paper in order to end up with a useable product. Posted in DIY Project , Energy | 21 Comments »
Blog « Power4Home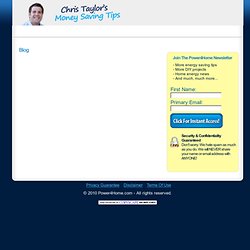 Recyclebank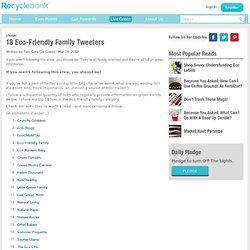 If you aren't following this crew, you should be! They're all family-oriented and they're all full of green information. If you aren't following this crew, you should be! If you're not a part of Twitter's crazy little 140 character world, what are you waiting for? It's a riot! And, more importantly, an unending source of information.)
Home
nPowerPEG.com - Home
Green is Universal
These days you can find pretty much anything processed, prepared, packaged and waiting for you on a store shelf. But your wallet isn't the only one paying the price for such convenience — the planet is too. Luckily, there is a multitude of everyday items — from laundry detergent to peanut butter — that you can make yourself, which will save you money and give you a sense of hands-on DIY satisfaction that's so rare these days. Keep reading for our suggestions for ways you can save a little green by going green.
7 things you can make instead of buying