Bucket list
Many of us will never experience swimming anywhere but a backyard pool or a local lake. Maybe we swim at the YMCA or community center. Or at a water park. But there are some places where you can swim across the globe that defy description. They are so beautiful, so unique. Take a look at 6 unique places to swim.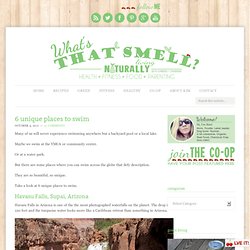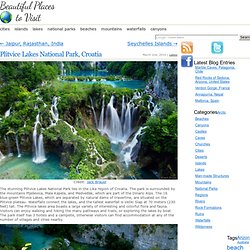 The stunning Plitvice Lakes National Park lies in the Lika region of Croatia. The park is surrounded by the mountains Plješevica, Mala Kapela, and Medveđak, which are part of the Dinaric Alps. The 16 blue-green Plitvice Lakes, which are separated by natural dams of travertine, are situated on the Plitvice plateau.
Now that autumn has arrived (at least in North America) it might be a good idea to start looking for water parks that have the ability to stay open year-round and are not affected by wind and rain. Indoor water parks love to make claims about being America's biggest indoor water park or even the world's largest to attract new customers. But only a few can be among the largest indoor water parks in the world. To compare these resorts we look at the square footage of the indoor water park under one roof.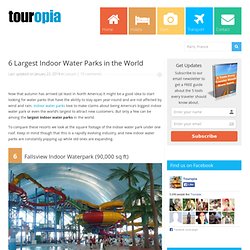 6 Largest Indoor Water Parks in the World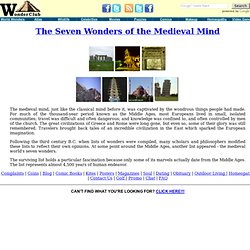 The medieval mind, just like the classical mind before it, was captivated by the wondrous things people had made. For much of the thousand-year period known as the Middle Ages, most Europeans lived in small, isolated communities; travel was difficult and often dangerous; and knowledge was confined to, and often controlled by men of the church. The great civilizations of Greece and Rome were long gone, but even so, some of their glory was still remembered. Travelers brought back tales of an incredible civilization in the East which sparked the European imagination. Following the third century B.C. when lists of wonders were compiled, many scholars and philosophers modified these lists to reflect their own opinions.
7 wonders of medevial world