Bucket list
6 unique places to swim. Plitvice Lakes National Park, Croatia. The stunning Plitvice Lakes National Park lies in the Lika region of Croatia.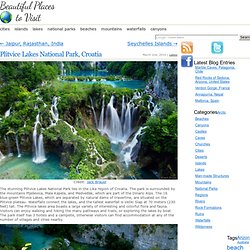 The park is surrounded by the mountains Plješevica, Mala Kapela, and Medveđak, which are part of the Dinaric Alps. The 16 blue-green Plitvice Lakes, which are separated by natural dams of travertine, are situated on the Plitvice plateau. 6 Largest Indoor Water Parks in the World. Now that autumn has arrived (at least in North America) it might be a good idea to start looking for water parks that have the ability to stay open year-round and are not affected by wind and rain.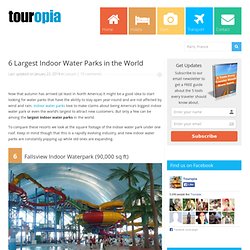 Indoor water parks love to make claims about being America's biggest indoor water park or even the world's largest to attract new customers. But only a few can be among the largest indoor water parks in the world. To compare these resorts we look at the square footage of the indoor water park under one roof. 7 wonders of medevial world. Northern Lights.
---