Miniature Strategy Game
Miniature Wargaming: Free Miniature Wargames Rules, Wargaming Resources, Miniature Wargames Terrain, Painting Advice and More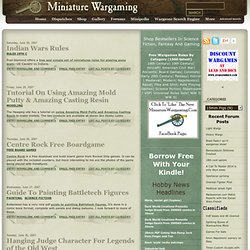 Saturday, June 30, 2007 Indian Wars Rules Rules 19th C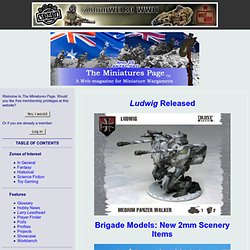 Welcome to The Miniatures Page, the home of miniature wargaming on the Internet. A "wargaming miniature" is a scale replica of a soldier or vehicle intended for use in a game. Here we cover everything from Ancient Egypt to the War on Terror, from haunted dungeons to dueling starships, from German panzers to Prussian lancers... and no historical era is too obscure!
3 Newsletters have appeared in the last fortnight! (If you aren't getting them, the sign up is over there on your right :) ) And we draw ever closer to Salute. Our Salute collection code is now active, it's 'SALUTE2014', and it will change your order to 'collection only' status and allow you to pick a free gift. On top of that, any Salute pre-orders of £50, £10 and so on in multiples of £50 will get increasing amounts of extra free gifts included for saving us the time of picking a large order on the day :)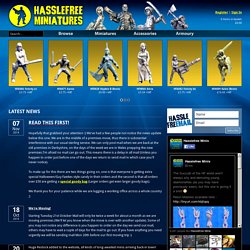 Modelling & Painting - Warhammer 40k Blogs - 40kforums
Dust Tactics
WGPDF001 - Aeronef PDF edition The Aeronef PDF edition is a downloadable PDF of the Aeronef rulebook available exclusively from Wargame Vault. The text is the same as the paper edition, the only difference being the use of colour photos of aeronef models rather than the period line illustrations of the original paper edition.
Aeronef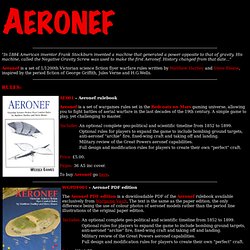 Airships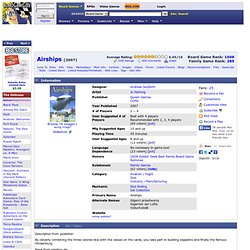 Description from publisher: By cleverly combining the three colored dice with the values on the cards, you take part in building zeppelins and finally the famous Hindenburg. Renè from spielbox.de: "Giganten der Lüfte (working-title "Zeppelin") is a very tactical dice-game.