Miniature Strategy Game
Miniature Wargaming: Free Miniature Wargames Rules, Wargaming Resources, Miniature Wargames Terrain, Painting Advice and More. Saturday, June 30, 2007 Indian Wars Rules Rules 19th C.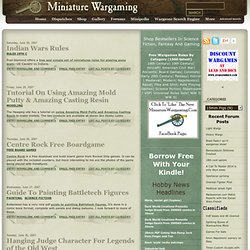 Home | Privateer Press. [TMP] The Miniatures Page. .:Hasslefree Miniatures:. Modelling & Painting - Warhammer 40k Blogs - 40kforums. Dust Tactics. Aeronef. WGPDF001 - Aeronef PDF edition The Aeronef PDF edition is a downloadable PDF of the Aeronef rulebook available exclusively from Wargame Vault.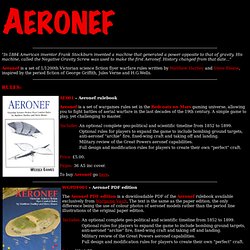 The text is the same as the paper edition, the only difference being the use of colour photos of aeronef models rather than the period line illustrations of the original paper edition. Airships. Description from publisher: By cleverly combining the three colored dice with the values on the cards, you take part in building zeppelins and finally the famous Hindenburg.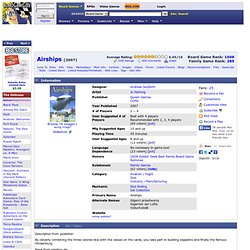 Renè from spielbox.de: "Giganten der Lüfte (working-title "Zeppelin") is a very tactical dice-game.
---