American History
History of the American Indian
Native Americans in the United States are the indigenous peoples in North America within the boundaries of the present-day continental United States, Alaska, and the island state of Hawaii. They are composed of numerous, distinct Native American tribes and ethnic groups, many of which survive as intact political communities. The terms used to refer to Native Americans have been controversial.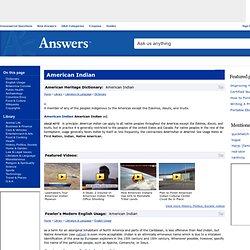 The photographic history of the Civil war
American Treasures of the Library of Congress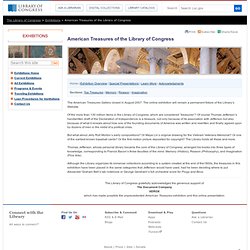 The American Treasures Gallery closed in August 2007. The online exhibition will remain a permanent fixture of the Library's Website. Of the more than 130 million items in the Library of Congress, which are considered "treasures"?
Free Online Textbooks High school courses for students, teachers, home-schoolers, and history lovers. Learn More. What's Hot National History Day Philadelphia Needs Your Help!
125 photographic views of Chicago in the order ...
Horses to horsepower
Shepp's photographs of the world : ... collecte...
Photographic views of Tampa Bay hotel, Tampa, F...
King's photographic views of New York
One hundred photographic views of Chicago ..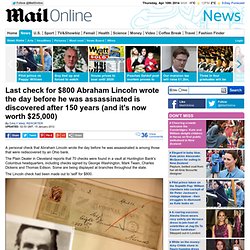 By Daily Mail Reporter Updated: 02:53 GMT, 15 January 2012 A personal check that Abraham Lincoln wrote the day before he was assassinated is among those that were rediscovered by an Ohio bank. The Plain Dealer in Cleveland reports that 70 checks were found in a vault at Huntington Bank's Columbus headquarters, including checks signed by George Washington, Mark Twain, Charles Dickens and Thomas Edison.
Check that President Abraham Lincoln wrote the day before he was killed is discovered in bank vault
Columbus and Columbia : a pictorial history of ...
The photographic history of the Civil War : tho...
All Timelines
Top Sites for the 1960s United States
American Treasures of the Library of Congress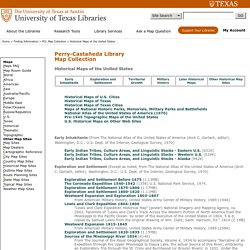 Historical Maps of the United States Historical Maps of U.S. CitiesHistorical Maps of TexasHistorical Maps of Texas CitiesMaps of National Historic Parks, Memorials, Military Parks and BattlefieldsNational Atlas of the United States of America (1970)Pre-1945 Topographic Maps of the United StatesU.S. Historical Maps on Other Web Sites
The Library of Congress From Several Divisions of the Library of Congress Search by Keyword | Browse by Subject Index | Title Index
Prosperity and Thrift: The Coolidge Era and the Consumer Economy, 1921-1929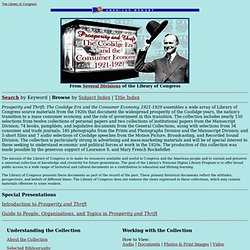 The 1960s United States