Movies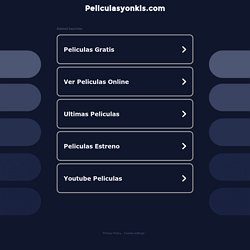 No te pierdas el resto de episodios en: www.seriesyonkis.com/serie/yonkipops Transcripción del vídeo: The Killing es la versión americana de la serie de culto danesa conocida como Forbrydelsen, cuya traducción literal es "el crimen".. Con tres temporadas emitidas y curiosamente cancelada por segunda vez, se trata de "una pedazo de serie" emitida por la cadena AMC, responsable de megaéxitos del calibre de "Breaking Bad" o "The walking dead", pero lamentablemente su elevado precio de producción y unas audiencias modestas en comparación con otras series de la cadena, acabaron por pasarle factura. The killing es una serie oscura que guarda más relación con "Twin Peaks" o "el silencio de los corderos" que con cualquier producto detectivesco actual.
Buscador especializado en cine de culto, de terror, independiente y de autor
Hace tiempo que tenía pensado hacer un tipo de buscador como este, muchas veces los resultados de google no son totalmente satisfactorios para mí ya que ignoran muchos de los blogs a los cual soy asiduo. En algunos otros sitios ya se han creado buscadores parecidos, aunque creo que como este no hay ninguno. Engloba las principales webs dedicadas al fantástico y al terror en habla hispana, así como muchos de los blogs dedicados tanto al cine de terror, como de culto, de autor o independiente.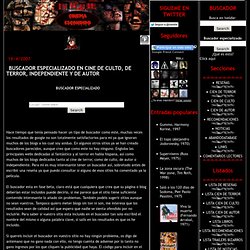 Septimo Arte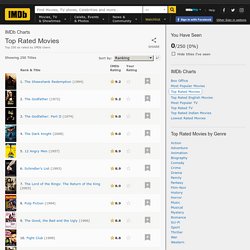 IMDb Charts As voted by regular IMDb users The formula for calculating the Top Rated 250 Titles gives a true Bayesian estimate: weighted rating (WR) = (v ÷ (v+m)) × R + (m ÷ (v+m)) × C Where: R = average for the movie (mean) = (Rating) v = number of votes for the movie = (votes) m = minimum votes required to be listed in the Top 250 (currently 25000) C = the mean vote across the whole report (currently 7.0)
The Pirate Bay - The world's most resilient bittorrent site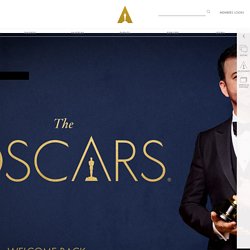 Academy of Motion Picture Arts and Sciences I want to Become an Academy Museum Insider! Watch the Oscar Nominations 86th Oscars® Nominations Announced Oscar® Production Team Announced Oscar.com Goes Behind The Scenes Of Nominations With First Installment Of Exclusive Inside The Oscars® Video Series