Learn Something
Funny Pictures - photobesity - StumbleUpon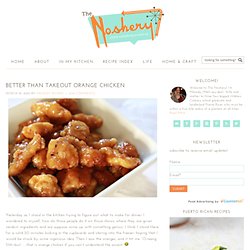 Yesterday as I stood in the kitchen trying to figure out what to make for dinner I wondered to myself, how do those people do it on those shows where they are given random ingredients and are suppose come up with something genius.
Oh and I think you can keep some stuff private by using the drop zone. That's where I put more personal stuff and as far as I know no one can see it... It'll just be unorganized by booelevatormusic Oct 6
Lol I didn't even know it was possible to comment on pearls but it looks like a lot of us are in the same boat here (found it on stumbleupon) Caroline, no one is a Theif on pearltrees, it's kind of the whole point (that's why you can 'pick' other pearls). I agree, if you're going to flip a shit about people having the same pearl, get off pearltrees because this is what it's made to do. by booelevatormusic Oct 6
Make Your Own Red Lobster Cheddar Bay Biscuits - Dog and Pony Show - Better...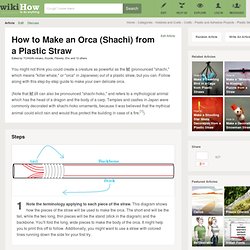 Edit Article Edited by TOHGIN minako, Krystle, Flickety, Eric and 11 others You might not think you could create a creature as powerful as the 鯱 (pronounced "shachi," which means "killer whale," or "orca" in Japanese) out of a plastic straw, but you can.
Photo by Jsome1 Playing 3 notes per string exercises is something I do on a regular basis. I use them to warm up, to become a faster guitar player and to spice up my improvisation. 3 notes per string licks and scales are generally used for speed picking. Whenever you hear a guitar player playing these really fast terrifying licks, it's probably a 3 notes per string lick.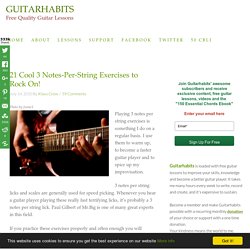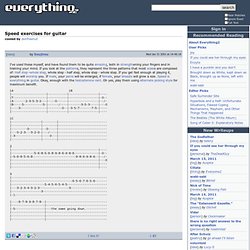 I've used these myself, and have found them to be quite amazing, both in strengthening your fingers and in training your mind. If you look at the patterns, they represent the three patterns that most scales are composed of: Half step -whole step, whole step - half step, whole step - whole step.