Drink
Marshmallow Vodka Infusion. Watermelons: Nature's Keg | Ministry of Alcohol. Still pumping your watermelons full of rum?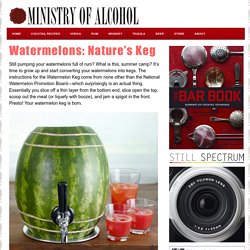 What is this, summer camp? It's time to grow up and start converting your watermelons into kegs. The instructions for the Watermelon Keg come from none other than the National Watermelon Promotion Board—which surprisingly is an actual thing. Strawberry Peach Vodka Collins Popsicle Recipe. You like fruit, you like vodka, you like popsicles — shoot, you like a lot of things.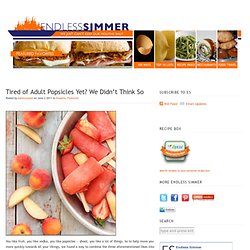 So to help move you more quickly towards all your likings, we found a way to combine the three aforementioned likes into one. Before your skeptical brow can arch upwards, let us say — yes, you can freeze vodka. After some quick experimenting and an afternoon of mixing and an evening of freezing …Strawberry Peach Vodka Collins Popsicles are yours for the licking! And careful, these are deceptively kid-like in flavor but packed with adult enjoyment. Italian sodas. June 30, 2011 | Sweet Recipes | Comments Growing up, these Italian sodas were my favorite!!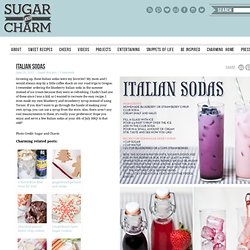 My mom and I would always stop by a little coffee shack on our road trips to Oregon. I remember ordering the blueberry Italian soda in the summer instead of ice cream because they were so refreshing. Watermelon-Cucumber Cooler. Drinkify.
---