Reading
http://www.spellingcity.com/hangmouse-kids-hangman-online.html?l
The Trumpet of the Swan Chapters 1-11 Quiz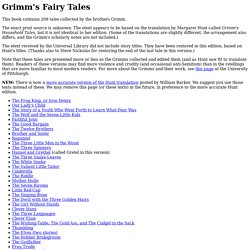 This book contains 209 tales collected by the brothers Grimm. The exact print source is unknown. The etext appears to be based on the translation by Margaret Hunt called Grimm's Household Tales, but it is not identical to her edition.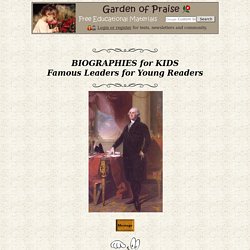 Biographies for Kids, Famous Leaders for Young Readers
TruthQuest History: American History for Young Students II (1800-1865) By Michelle Miller / Truth Quest History History may seem murky, but only because we wrongly focus on the long corridor of human actions. History is really a door to God Himself!
Play MatchIt Sentences Game
Activities include a book talk, curriculum connections, and web links.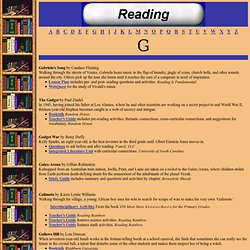 Literature Links G
Homophones Quiz - Testing for Homophone meanings