Reading
http://www.spellingcity.com/hangmouse-kids-hangman-online.html?l
The Trumpet of the Swan Chapters 1-11 Quiz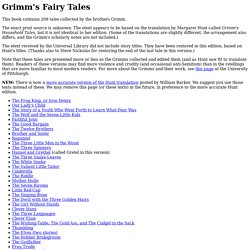 This book contains 209 tales collected by the brothers Grimm. The exact print source is unknown. The etext appears to be based on the translation by Margaret Hunt called Grimm's Household Tales, but it is not identical to her edition.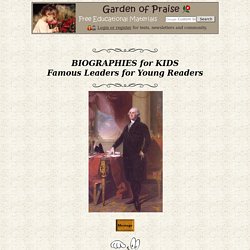 Biographies for Kids, Famous Leaders for Young Readers
TruthQuest History: American History for Young Students II (1800-1865) By Michelle Miller / Truth Quest History History may seem murky, but only because we wrongly focus on the long corridor of human actions. History is really a door to God Himself!
Expressing our Gratitude VocabularySpellingCity appreciates teachers and parents who recommend our site and mobile apps to colleagues and friends, share us on Facebook, follow us on Twitter, and other social media. Thanks to all teachers who have shared their best classroom practices using VocabularySpellingCity via online reviews, speaking at conferences and posting on social media about us. We especially appreciate the thoughtful input you give us to help guide our product development to better serve you and your students.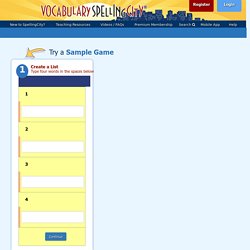 Play MatchIt Sentences Game
Activities include a book talk, curriculum connections, and web links. Salisbury State University Activities #2 include a book talk, curriculum connections, and web links. Salisbury State University Activities to use before, during, and after reading. Activities for speaking, art, and writing.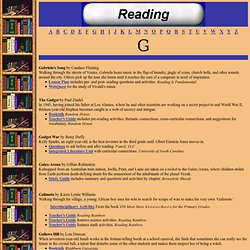 Literature Links G
Homophones Quiz - Testing for Homophone meanings
Starfall.com opened in September of 2002 as a free public service to teach children to read with phonics. Our systematic phonics approach, in conjunction with phonemic awareness practice, is perfect for preschool, kindergarten, first grade, second grade, special education, homeschool, and English language development (ELD, ELL, ESL). Starfall is an educational alternative to other entertainment choices for children. In May of 2009, we released the Starfall Kindergarten Reading and Language Arts Curriculum. Our method of instruction motivates children in an atmosphere of imagination and enthusiasm, provides opportunities for child-directed instruction, and supports English language learners and struggling readers learning alongside their peers. Please visit The Starfall Store for other low-cost phonics journals and books paralleling this website.