Amigurumi
Crochet Amigurumi Patterns Cute Crochet Animals and More
Articles 1 - 10 of 98 << Prev 1 | | | | | | | | | Vibrant Party Owls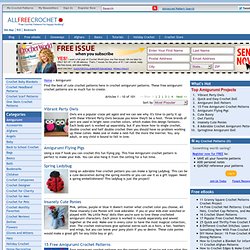 I found a Koala Amigurumi Pattern in the Woman's Day website and I have some off-white and gray organic cotton yarns on hand, so I made a pair of these small little stuffed koalas for my kids in reverse color. Some ideas to make it differently: 1. This adorable little koala is about 3-5″ tall only (depend on your yarn and the matching hook size), install a key ring on it's head and turn it into a key chain, hang it to the bag's zipper. 2.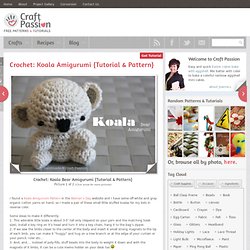 Fireflower
FireFlower is by request. I had tons of email requests for this one.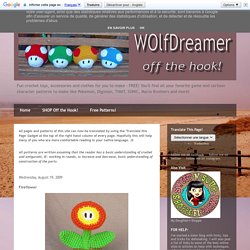 amigurumi
I made this little guy as a belated birthday gift for a friend, and I thought I should post the pattern! It's a great beginning amigurumi pattern because if it comes out a little wonky it's fine, because it's a mushroom, and they're all a little wonky in real life, right?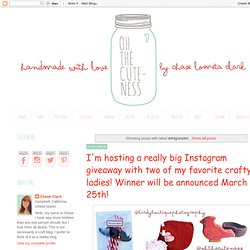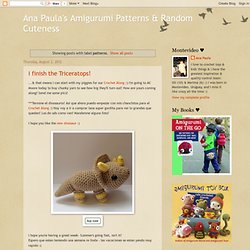 Can you believe how close we are to Xmas?
patterns
by June Gilbank & Free Crochet Patterns
I whipped this little guy up this morning! If you find any errors, please let me know! Enjoy! The turtles measure 2 inches tall, and about 3 1/2 inches from nose to tail.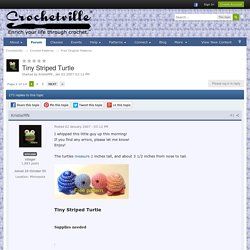 Tiny Striped Turtle