Staying Safe
Streetwise crime prevention
FREE Theory Test Below you will find two options to take a free Theory Test using the current official questions which appear on the real test.
Driving Theory Test from LDC for 2012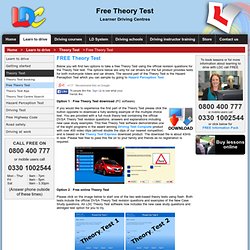 Facing up to Facebook Webinar on Vimeo
CyberNetrix
LEARN THE NET: Stay Safe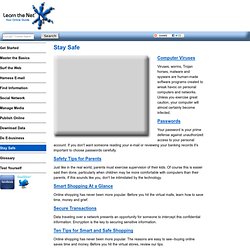 Computer Viruses Viruses, worms, Trojan horses, malware and spyware are human-made software programs created to wreak havoc on personal computers and networks. Unless you exercise great caution, your computer will almost certainly become infected.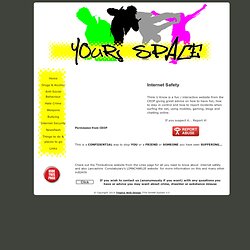 Internet Security
Think U Know is a fun / interactive website from the CEOP giving great advice on how to have fun, how to stay in control and how to report incidents when surfing the net, using mobiles, gaming, blogs and chatting online. If you suspect it...
Weapons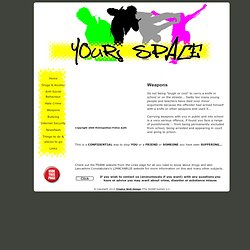 Copyright 2005 Metropolitan Police Auth Its not being "tough or cool" to carry a knife in school or on the streets... Sadly too many young people and teachers have died over minor arguments because the offender had armed himself with a knife or other weapons and used it...
With permisson from LASBU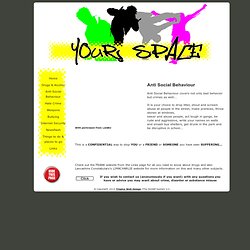 Anti Social Behaviour
Nationwide Education - Home
DigitalMe Safe Social Networking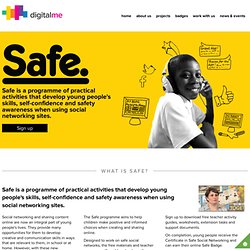 www.safesocialnetworking.org Safe is a unique new project that gives primary school pupils a real-life way of learning e-safety through social networking.
Welcome to Stand Against Violence