Health
(photo from here)
Foods for Enhanced Productivity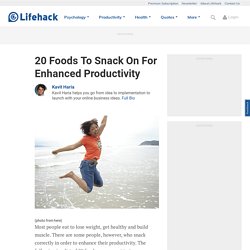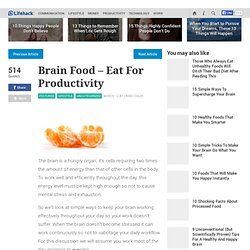 Brain Food - Eat For Productivity
The brain is a hungry organ, it's cells requiring two times the amount of energy than that of other cells in the body.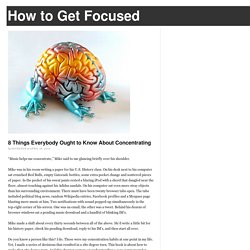 "Music helps me concentrate," Mike said to me glancing briefly over his shoulder. Mike was in his room writing a paper for his U.S. History class.
The Basics on Fitness - US News Health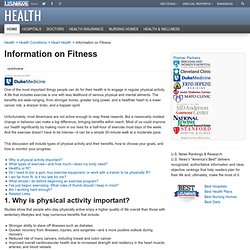 One of the most important things people can do for their health is to engage in regular physical activity. A life that includes exercise is one with less likelihood of serious physical and mental ailments.