Table top gaming
Touhou Power Cards - 1d4chan
Cover art.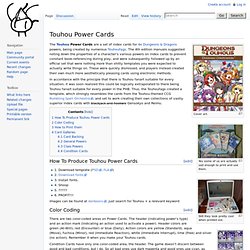 Blacksburg Tactical Research Center
Who will find this article useful? Anyone who wants to be able to use thin paint built up in progressive layers to achieve a smooth clean finish using acryllic hobby paints. This technique is an advanced technique that is the foundation for creating show-quality paint jobs.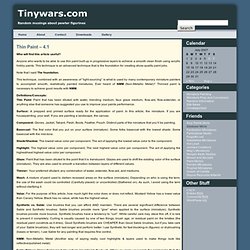 Thin Paint – 4.1
sup/tg/ - Traditional Games Resource Page
Hot Lead DVDs
D&D Gamer - an RPG website centred around Dungeons & Dragons
While trying to process the request: GET /riddles1.htm HTTP/1.1 Host: www.dndgamer.com User-Agent: Mozilla/5.0 (X11; U; Linux i686 (x86_64); en-US; rv:1.9.2.10) Gecko/20100914 Firefox/3.6.10 Accept: text/html,application/xhtml+xml,application/xml;q=0.9,*/*;q=0.8 Accept-Language: en-us,en;q=0.5 Accept-Encoding: gzip,deflate Accept-Charset: ISO-8859-1,utf-8;q=0.7,*;q=0.7 Keep-Alive: 115 Connection: keep-alive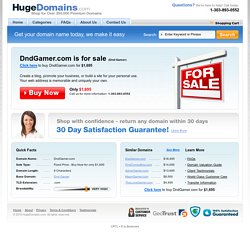 1.1 Things You Should Have You'll need a few supplies along with these rules to play the game. Here's a list of mandatory items, as well as some recommended ones.
SotC SRD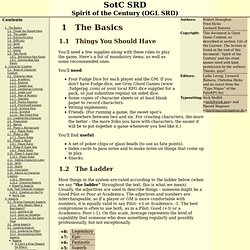 Diaspora SRD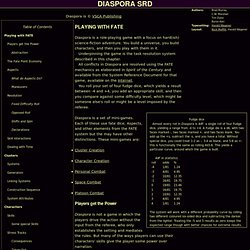 Diaspora is a role-playing game with a focus on hard(ish) science-fiction adventure.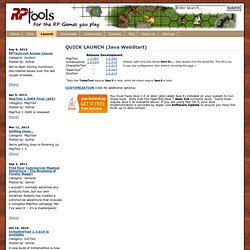 CUSTOMIZATION (click for additional options)
Launch
Roleplaying Tips for game masters for all role-playing systems
Roleplaying Tips Weekly E-Zine Issue #2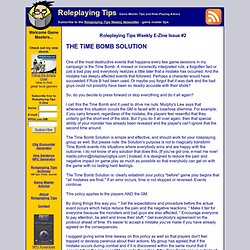 Sheepy's JavaScript D&D 4e Character Generator
Execution failure: Needs JavaScript 1.7 / ECMAScript 3.1 to run, e.g. Firefox 2 or above.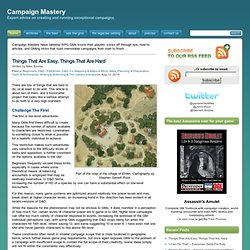 Last night, I caught up with a documentary that I've been waiting to view (lack of time) since early February.
Advanced Options The table above allows you to specify how many creatures of each type should be used, in order of preference. For example, if you've got an elite artillery (leader), since leader is the highest criteria it will be the one which is applied.
4e Monster Math Cruncher - Asmor.com