How to Start an Ad Agency
How to develop a mobile app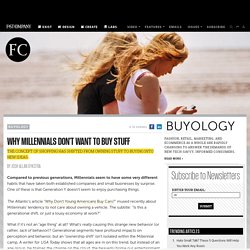 Compared to previous generations, Millennials seem to have some very different habits that have taken both established companies and small businesses by surprise. One of these is that Generation Y doesn't seem to enjoy purchasing things. The Atlantic's article "Why Don't Young Americans Buy Cars?"
Innovation Articles You Must Read
Design Can Save the World
David Baur-Ray's Creative Portfolio
What is... Coffee News® is a light and entertaining paper that patrons can pick up at their favourite Restaurant, Coffee Shop, waiting room, reception area, and anywhere where people go to meet. Coffee News® offers the week's funniest and most unusual news stories, jokes, trivia, amazing facts, and more.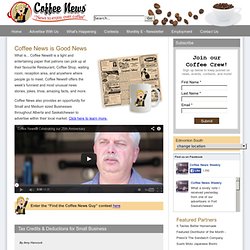 Advertising In Edmonton And Local Communities | Coffee News
Prettiest Words, Alphabetized (1,027) Abattoir: a slaughterhouse; massacre Absinthe: wormwood liquor of a bright-green color Acciaccatura: grace note, an embellishing note usually written in smaller size Acedia: ennui; state of torpor or listlessness; spiritual apathy