How to Start an Ad Agency
Why Millennials Don't Want To Buy Stuff. Compared to previous generations, Millennials seem to have some very different habits that have taken both established companies and small businesses by surprise.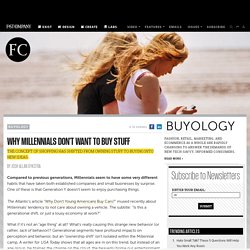 One of these is that Generation Y doesn't seem to enjoy purchasing things. The Atlantic's article "Why Don't Young Americans Buy Cars? " Legal Department.
Innovation Articles You Must Read
Creative Department. Print templates. Design Can Save the World. Logistics. Technology Department. David Baur-Ray's Creative Portfolio. Advertising In Edmonton And Local Communities | Coffee News. Prettiest Words: All of Them. 23 Pages. Could Always Use More, Though. Prettiest Words, Alphabetized (1,027) Abattoir: a slaughterhouse; massacre Absinthe: wormwood liquor of a bright-green color Acciaccatura: grace note, an embellishing note usually written in smaller size Acedia: ennui; state of torpor or listlessness; spiritual apathy.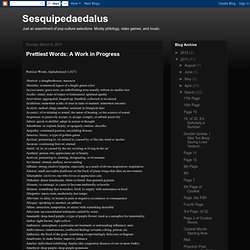 My favorite Ads. My Favorite Ad Agencies. Social MEdia Department.
---