iPad stuff
The 10 Comandments of iPad Tablets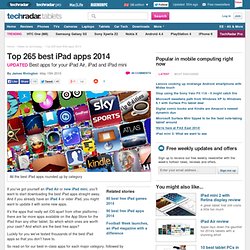 If you've got yourself an iPad Air or new iPad mini, you'll want to start downloading the best iPad apps straight away. And if you already have an iPad 4 or older iPad, you might want to update it with some new apps. It's the apps that really set iOS apart from other platforms - there are far more apps available on the App Store for the iPad than any other tablet. So which which ones are worth your cash? And which are the best free apps? Luckily for you we've tested thousands of the best iPad apps so that you don't have to.
iPad News, Reviews, iPad Games, iPad FAQs, iPad Accessories, iPad Tips Tricks, iPad Forums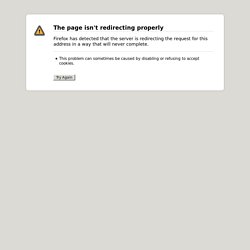 By Lory | January 14, 2014 | No comment yet ClamCase was one of the first companies to offer a keyboard case for the iPad. When it first launched, the case was fairly heavy and added too much bulk to an otherwise mobile device. I still loved my Star Wars-inspired ClamCase and toted it around, proudly showing it off to everyone.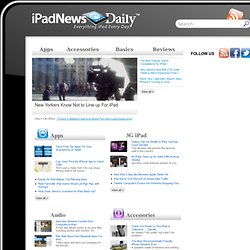 AppsAccessoriesBasicsReviews New Yorkers Know Not to Line up For iPad ONLY ON IPND: iTunes U Makes Learning More Fun and Less Expensive The Best Classic Game Compilations for iPads
"…We threw out convention and focused instead on how to create the most delicious tone in as many flavors as possible. The result is BIAS..." - Calvin Abel, BIAS Product Manager In our last post we told you about the upcoming release of BIAS and what amazing tone control was promised by the team at Positive Grid. Well, we were invited to be in on the Beta program for BIAS and Wow!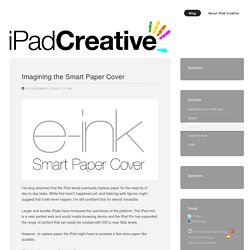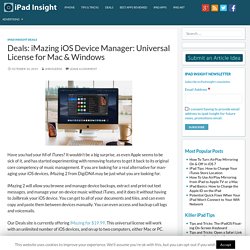 Google Play Movies & TV is a new app for the iPad and iPhone that lets you watch movies and TV shows that you bought or rented through Google Play. The app has a very bare bones UI, with just 3 sections – Watch Now, My Movies, and My TV Shows. Watch Now shows your most recently viewed item. My Movies and My TV Shows show your recently purchased or rented items in those categories. You can't rent or buy anything within the app itself (due to App Store restrictions), but it will show any movies or shows you've paid for in the Google Play Store instantly. I haven't spent enough time in the Google Play Movies & TV store yet to see how good the range of selections is, but I'm happy to see another source of content available on the iPad – and especially another one that supports Google's excellent Chromecast device.
Quick Hit - Saving Documents from iP@d to Dropbox #edchat #edtech
I wanted to share with everyone a way to save Pages and Keynote files from the iPad to your Dropbox account. Here is a link to the document I shared with my students on Dropbox. http://db.tt/VySWoJ6y Basically, you create a document using Pages or Keynote and email to yourself. You go to your email through Safari and access your email. In the email, open the document and it will take you to a new tab.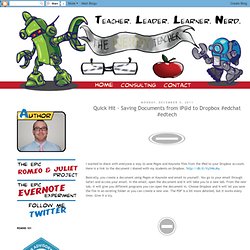 Best iPhone And iPad Apps