CSS
Understanding CSS Positioning part 1 | KilianValkhof.com
Understanding CSS Positioning part 1 Without a doubt, positioning, or the layout, is the hardest part of CSS. Not only because it ever so often varies between browsers, but also because CSS has a lot of ways to position an element, all with various (dis) advantages. This series of articles will thrive to explain the possibilities you have in positioning. It doesn't only cover positioning, but also properties that define layout such as display and float, and a preview of the new CSS3 layout modules.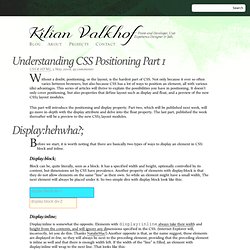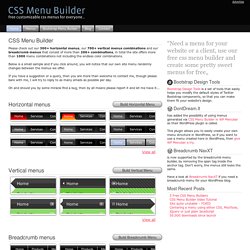 "Need a menu for your website or a client, use our free css menu builder and create some pretty sweet menus for free" Bootstrap Design Tools Bootstrap Design Tools is a set of tools that easily helps you modify the default styles of Twitter Bootstrap components, so that you can make them fit your website's design. DontDream.It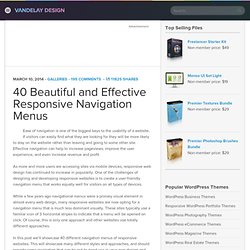 Ease of navigation is one of the biggest keys to the usability of a website. If visitors can easily find what they are looking for they will be more likely to stay on the website rather than leaving and going to some other site. Effective navigation can help to increase pageviews, improve the user experience, and even increase revenue and profit. As more and more users are accessing sites via mobile devices, responsive web design has continued to increase in popularity. One of the challenges of designing and developing responsive websites is to create a user-friendly navigation menu that works equally well for visitors on all types of devices. While a few years ago navigational menus were a primary visual element in almost every web design, many responsive websites are now opting for a navigation menu that is much less dominant visually.
Stylesheets can get large real quickly, both in terms of length and file size. To ensure that your web pages render correctly and quickly, here's a compilation of some of the best free, web-based CSS optimizers/compressors, code formatters, and validation services. Check them out and pick the ones that work best for you. Optimizing and Compression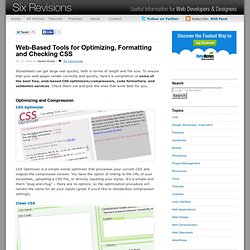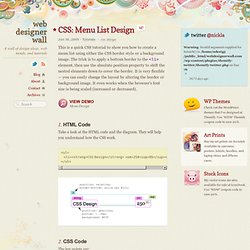 CSS: Menu List Design
This is a quick CSS tutorial to show you how to create a menu list using either the CSS border style or a background image. The trick is to apply a bottom border to the <li> element, then use the absolute position property to shift the nested elements down to cover the border. It is very flexible — you can easily change the layout by altering the border or background image.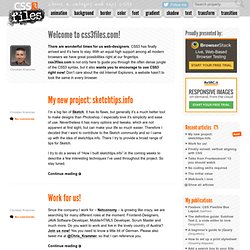 There are wonderful times for us web-designers. CSS3 has finally arrived and it's here to stay. With an equal high support among all modern browsers we have great possibilities right at our fingertips.css3files.com is not only here to guide you through the often dense jungle of the CSS3 syntax, but it also wants you to encourage to use CSS3 right now! Don't care about the old Internet Explorers, a website hasn't to look the same in every browser. I'm a big fan of Sketch. It has its flaws, but generally it's a much better tool to make designs than Photoshop.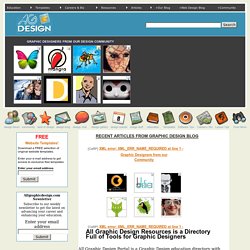 Website Templates! Download a FREE selection of original website templates. Enter your e-mail address to get access to exclusive free templates Allgraphicdesign.com Newsletter Subscribe to our weekly newsletter to get the latest on advancing your career and enhancing your education. who have variants to their coat touchand kinds during their clothing consistency,so very pay attention and even gain knowledge from the ways the following, such 2 dog breeds remain the size of during this section as a result of the company is greatly long lasting anyway being previously bred from a sizable gene pool in addition turning out to be really [...]