Mediawijsheid
I am absolutely sure that my Facebook login details are correct, but the machine answers always with "Wrong password, dude!"? The facebook screen shows a message like "You are signing in from an unfamiliar location. For your security, please verify your account."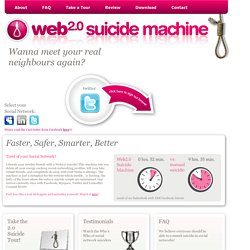 De Speld | Jouw vaste prik voor betrouwbaar nieuws.
dexlab.nl - home
Documentary "Wat nou privacy?" (Dutch) including items with Jeroen van Beek, founder of Dexlab Organizations are increasingly depending on information and supporting IT systems. Most companies document and implement adequate procedures to safeguard the confidentiality, integrity and availability of important information and IT systems. The main question is: are all procedures effective on all critical systems? There is only one way to know for sure: measure your performance and check if you're complying with your procedures.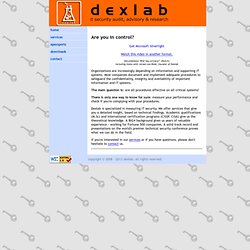 Home | Mediawijzer
Media Opvoeding
Ik ben ouder van een zoon van 17 met het Down-syndroom. Hij geniet erg van YouTube, maar raakt ook van slag bij bepaalde onschuldige filmpjes, bijvoorbeeld met leeuwen. Wat té beperkend werkt, is dat wij slechts bepaalde filmpjes toestaan van YouTube.
Lesmateriaal mediawijsheid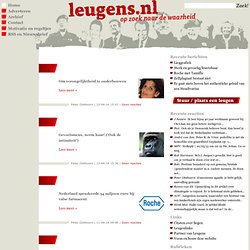 Leugens.nl, op zoek naar de waarheid
Titel van column van Sheila Sitalsing Lieggrafiek Om verongelijktheid te onderbouwen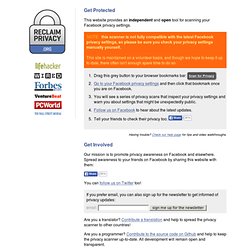 This website provides an independent and open tool for scanning your Facebook privacy settings. NOTEthis scanner is not fully compatible with the latest Facebook privacy settings, so please be sure you check your privacy settings manually yourself. This site is maintained on a volunteer basis, and though we hope to keep it up to date, there often isn't enough spare time to do so.
Pan European Game Information - Welcome
Home | Meldknop.nl