Technology
Welcome to Mad Catz, Inc.
Note: This is a multi-page article. To navigate, use the drop-down lists and arrow keys at the top and bottom of each page. Introduction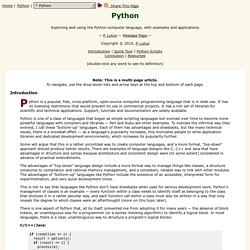 Python
Debugging is the cornerstone of being a programmer. The first meaning of the verb to debug is to remove errors, but the meaning that really matters is to see into the execution of a program by examining it . A programmer that cannot debug effectively is blind.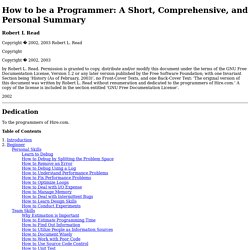 STUDIOS V3.0 - HOME » Home » Overview
We've walked through how to triple-boot your Mac with Windows and Linux , but if you're using a shiny new Hackintosh , the process is a bit more complicated.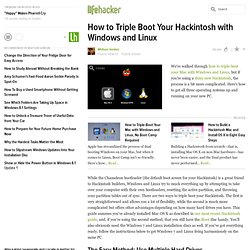 How to Triple Boot Your Hackintosh with Windows and Linux
Tech Gadgets
Free Download Lectures and Presentation of Computer Science
tech land
problems and solutions
Gadget Rumours
technology (cgittings StumbleUpon)
Latest gadgets – Electronic gadgets – Technology News
Technology
Computer Mouse, Wireless Mouse, Bluetooth Mouse | Microsoft Hardware
technology instructables
Welcome to eclipsetouch.com, home of the eclipse range of mice a
geek in heels
internet gecko
Linux for Christians
Home Automation
One of my early
tech guides
Comparison of WAMPs
Computer Tricks
laptops instructables
LaptopnCameraReviews.Com
Technology
It's on your To-Do List ! Get your friends involved too.