History
Rear Admiral Bill Rowley
The Future Is Not What It Used To Be
Return to History page Project Gutenberg's A History of Freedom of Thought, by John Bagnell Bury This eBook is for the use of anyone anywhere at no cost and with almost no restrictions whatsoever.
A History of Freedom of Thought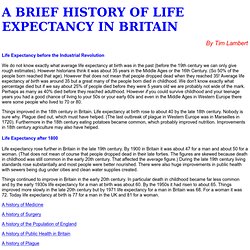 A History of Life Expectancy in the UK
By Tim Lambert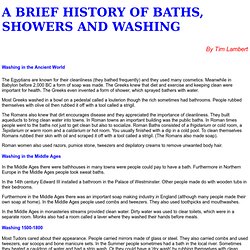 A History of Baths and Showers
The Egyptians are known for their cleanliness (they bathed frequently) and they used many cosmetics.
The first evidence of surgery is trepanned skulls from the stone age. Some adults had holes cut in their skulls.
A History of Surgery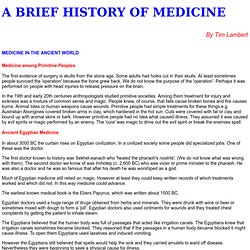 A Brief History of Medicine
In the 4th century the Roman Empire split in two. The western half was overrun by Germanic people and most Greek and Roman medicine and surgical skill was lost.
In the late 18th century life the industrial revolution began to transform life in Britain.
Life In The 18th century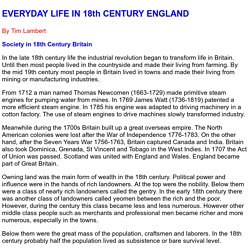 Tudor Life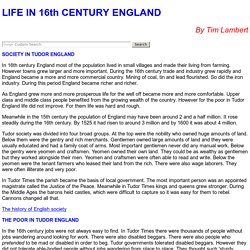 In 16th century England most of the population lived in small villages and made their living from farming. However towns grew larger and more important. During the 16th century trade and industry grew rapidly and England became a more and more commercial country.
SOCIETY IN 17th CENTURY ENGLAND
Life In The 17th Century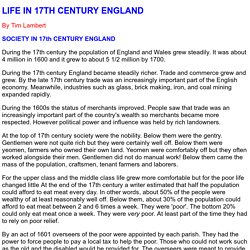 Women in the 17th Century
By Tim Lambert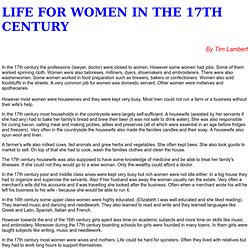 Word-Origins.com – History and Etymology of Words
Muslim Black Slavery - Islam Slave History of Black Africa - Video - StumbleUpon
Case Closed? Columbus Introduced Syphilis to Europe
Health::News::December 27, 2011:: ::Email::Print Syphilis was one of the first global diseases, and understanding where it came from and how it spread may help us combat diseases today
Egypt, land of the pyramids, mighty monuments constructed in the early days of history.
History
China 1911: The Birth of China's Tragedy
Jonathan Fenby argues that the failings of China's 1911 revolution heralded decades of civil conflict, occupation and suffering for the Chinese people. Chinese rebel leaders Liu Fuji (left) and Peng Chufan were arrested and beheaded early on October 10th.