The organic life
Shared Earth the Largest Community Garden on the Planet! | SharedEarth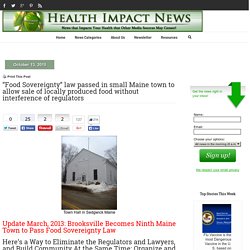 Town Hall in Sedgwick Maine
"Food Sovereignty" law passed in small Maine town to allow sale of locally produced food without interference of regulators
"You don't actually drink the milk do you?"
Neighborhood Cows and Pigs: Real Food Sovereignty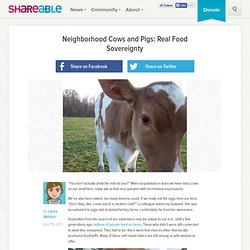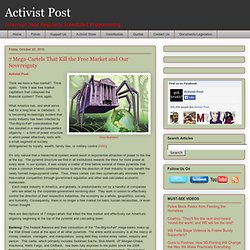 Activist Post
7 Mega-Cartels That Kill the Free Market and Our Sovereignty
Shaping Traditional Oral knowledge: about project
"Observing the food and therefore changing the notion of food preservation, we could find the answer to current situations such as the overuse of energy and food wastage. My design is a tool to implement that knowledge in a tangible way and slowly it changes the bigger picture of society. I believe that once people are given a tool that triggers their minds and requires a mental effort to use it, new traditions and new rituals can be introduced into our culture."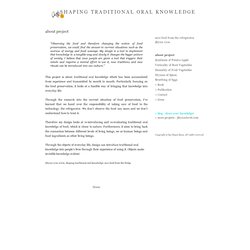 'The Urban Food Revolution' Goes High Rise
Solviva Salad?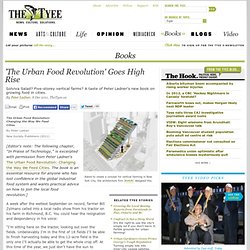 TED - The Subversive Plot
Hello everybody! My name is Juan, I'm a young architect with knowledge and interests on sustainability, energy efficiency and other ways of practicing and understanding Architecture: light, temporary, community involved and environmentally responsible. I'm currently working on a bunch of different projects around Barcelona, related to Urban Farming, Permaculture and City Resilience, and I've been involved with the Can Roger project and ReFarm BCN for a few months already.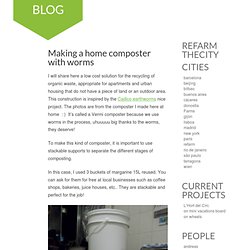 Grown in the City
There are various types of Root Cellars including ones connected and those separate from your home. Some made from earth and others made from old freezers, culverts, cement or simple garbage cans. Whatever your choice they are excellent for year around food storage.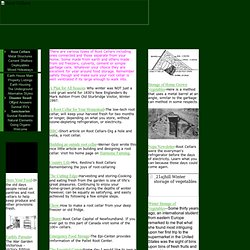 Root Cellars
Who Are The Young Farmers Of 'Generation Organic'? : The Salt
Hide caption Maryland farmer Josie Johnson learns about extending the farming season by growing crops under caterpillar tunnels. The lecture was part of a conference for young farmers held in Tarrytown N.Y., in early December.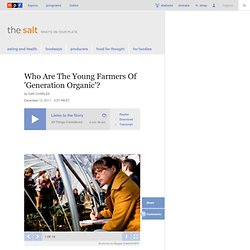 Urban Permaculture Institute
To Build Community, an Economy of Gifts by Charles Eisenstein
For a multitude of reasons, we need to need each other. posted Dec 27, 2011 Wherever I go and ask people what is missing from their lives, the most common answer (if they are not impoverished or seriously ill) is "community." What happened to community, and why don't we have it any more? There are many reasons—the layout of suburbia, the disappearance of public space, the automobile and the television, the high mobility of people and jobs—and, if you trace the "whys" a few levels down, they all implicate the money system.