Literature
LJ Community about IKEA Erotica. Funny and disturbing.
The Arthurian Legend
The Way Is Shut, a world war z fanfic. Terry Hughes is waiting for me as I arrive at the hilltop that overlooks the DMZ near Sudong-ri.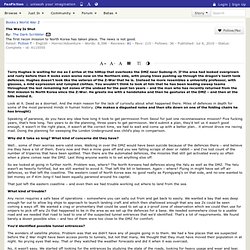 If the area had looked overgrown and rusty before then it looks even worse now on the Northern side, with young trees pushing up through the dragon's teeth tank defences. Hughes doesn't look like the veteran of the Z-War that he is. Instead he more resembles a university professor, with glasses, a mild expression and rumpled clothes. You wouldn't think to look at him that he has been leading sweep teams throughout the last remaining hot zones of the undead for the past ten years – and the man who has recently returned from the first mission to North Korea since the Z-War. He greets me with a handshake and then he gestures at the DMZ – and then at the hills behind it.
Poetry
Schreibhilfen + Tipps. 1000 novels everyone must read: the definitive list. Selected by the Guardian's Review team and a panel of expert judges, this list includes only novels – no memoirs, no short stories, no long poems – from any decade and in any language.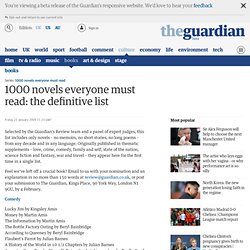 Originally published in thematic supplements – love, crime, comedy, family and self, state of the nation, science fiction and fantasy, war and travel – they appear here for the first time in a single list. Feel we've left off a crucial book? 2512. Parameters: I'm going to assume no alien invasions or total collapses of technological civilization or significant asteroid impacts, because all three of these are rare in the historical record.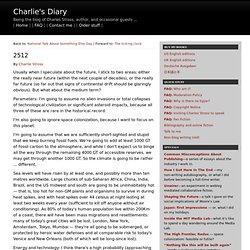 I'm also going to ignore space colonization, because I want to focus on this planet. I'm going to assume that we are sufficiently short-sighted and stupid that we keep burning fossil fuels. We're going to add at least 1000 GT of fossil carbon to the atmosphere, and while I don't expect us to binge all the way through the remaining 4000 GT of accessible reserves, we may get through another 1000 GT. So the climate is going to be rather ... different. Sea levels will have risen by at least one, and possibly more than ten metres worldwide. FullBooks.com - Thousands of Full-Text Free Books. Scary Stories To Tell In The Dark. This trio of books is probably one of the most controversial series to hit American bookshelves.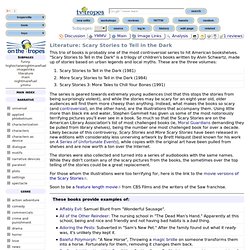 "Scary Stories to Tell in the Dark" is a trilogy of children's books written by Alvin Schwartz, made up of stories based on urban legends and local myths. These are the three volumes:Scary Stories to Tell in the Dark (1981)More Scary Stories to Tell in the Dark (1984)Scary Stories 3: More Tales to Chill Your Bones (1991)The series is geared towards extremely young audiences (not that this stops the stories from being surprisingly violent), and while the stories may be scary for an eight-year old, older audiences will find them more cheesy than anything. The Yellow Wallpaper. "The Yellow Wallpaper " is a semi-autobiographical short story written in 1891 by Charlotte Perkins Gilman.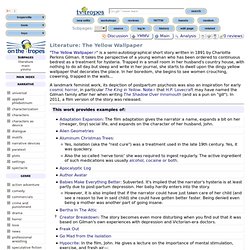 It takes the perspective of a young woman who has been ordered to continuous bedrest as a treatment for hysteria. Trapped in a small room in her husband's country house, with nothing to do all day but sleep and write in her journal, she starts to dwell upon the dingy yellow wallpaper that decorates the place. In her boredom, she begins to see women crouching, cowering, trapped in the walls...A landmark feminist work, its depiction of postpartum psychosis was also an inspiration for early cosmic horror, in particular The King in Yellow. Note. [Lying in bed I think about you] by Joshua Beckman. Lying in bed I think about you, your ugly empty airless apartment and your eyes.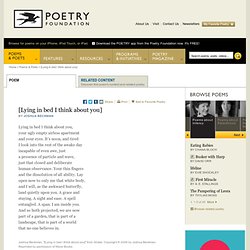 It's noon, and tired I look into the rest of the awake day. The Best English-Language Fiction of the Twentieth Century - Library Journal list. Trending poems — Hello Poetry. *FRESH YARN * The Online Salon for personal essays * Brought to you by Hillary Carlip. Grimm Brothers. Her foot.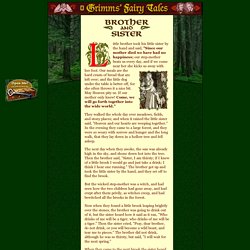 Our meals are the hard crusts of bread that are left over; and the little dog under the table is better off, for she often throws it a nice bit. May Heaven pity us. If our mother only knew! Come, we will go forth together into the wide world. " They walked the whole day over meadows, fields, and stony places; and when it rained the little sister said, "Heaven and our hearts are weeping together. " Enjoying reading. Ebookee: Free Download eBooks Search Engine! The Online Literature Library. Everything2. Shakespeare's plays plus a modern translation you can understand. Bibliomania - Free Online Literature and Study Guides. Bess LaMess Website. Bess LaMess. Bess LaMess (besslamess) auf Twitter... Usage Statistics for www.besslamess.com - March 2012.
---