Collaborative Working
Working on a College Group Project -- Tips for Working on a College Group Project
Group projects in college can be great experiences -- or nightmares.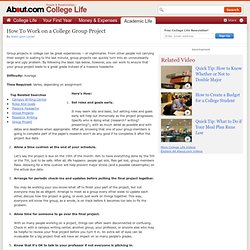 Cool Journalism and Journalists
Last week, a young man attending my lecture at university about collaborative journalism asked: "You're saying that professional journalists are necessary in the collaborative process, especially to promote citizen reporting and to edit the content, but ... doesn't that make us work harder than in the traditional system?"
Relationships Are Crucial to Collaborative Journalism - OhmyNews International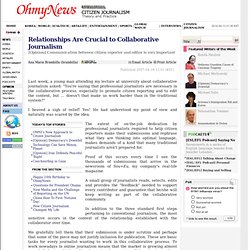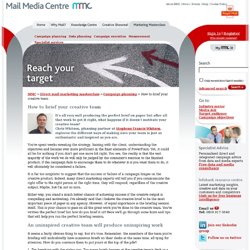 It's all very well producing the perfect brief on paper but after all that work to get it right, what happens if it doesn't motivate your creative team? Chris Whitson, planning partner at Stephens Francis Whitson , explores the different ways of making sure your team is just as enthusiastic and inspired as you are.
Mail Media Centre - How to brief your creative team
Share Share
Creative Management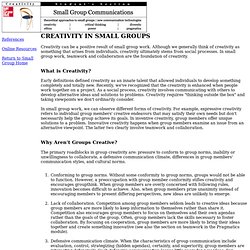 Creativity can be a positive result of small group work. Although we generally think of creativity as something that arises from individuals, creativity ultimately stems from social processes.
Creativity in Small Groups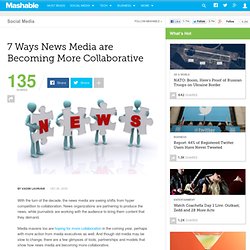 With the turn of the decade, the news media are seeing shifts from hyper competition to collaboration.
7 Ways News Media are Becoming More Collaborative
A Guide to Good Practice in Collaborative Working Methods and New Media Tools Creation
A Guide to Good Practice in Collaborative Working Methods and New Media Tools Creation