Design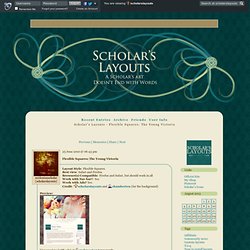 Scholar's Layouts - Flexible Squares: The Young Victoria
Layout Style: Flexible Squares. Best view: Safari and Firefox Browser(s) Compatible: Firefox and Safari, but should work in allWork with Nav bar?: YesWork with Ads? Yes. Credit: scholarslayouts and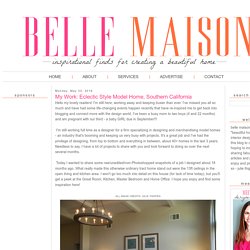 This is definitely a quote I need to take to heart and put into practice this year! It's really hard for me to say "no" without having to feel the need to have an excuse or explanation. But you know what? Sometimes the answer is NO and that's that! Do you have a hard time saying no? Today I'm driving up the coast with a couple of girlfriends, unfortunately for reasons other than to just get away...we're traveling to a special destination to support my very best friend where she will spread the ashes of her husband who tragically took his own life 5 months ago.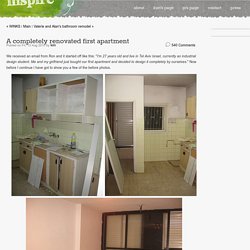 what a makeover! this made me feel 'myownapartamentsick' even more than ever :)bulb-lamp is great, i also made something like that, but there were less bulbs so the effect wasn't that stunning. love the shower, look really great, also the brick wall and, what surprised me, that green tone in the bedroom. you had great ideas and you fortunately put them into effect. the one thing i dislike is a study room. i hate that desk and chair, they just so boring actually. but i adore the red wall and those cat-things, sorry, i have no idea how to call it. ;) great job!
Beautiful Headboards Youll Never Find In Any Furniture Store
Pour a Glass of Wine and Sink Into One of These Unusual, Luxurious Bathtubs
The luxury Dhigu Resort, Maldives Anantara Dhigu Resort & Spa is encircled by mystic lagoons and unspoilt crystal shores, the resort is a heavenly sanctuary on a secluded paradise island, offering barefoot elegance in one of the world's most celebrated tropical havens. Here the sparkling turquoise waters of the Indian Ocean offer an endless horizon of aquatic allure and the evocative location is matched by a tranquil island design style. Anantara Dhigu is a luxurious five-star resort hidden on tropical terrain on Dhigufinolhu Island in the Maldives' South Male Atoll, a mere 35 minute speedboat journey from the island nation's international airport, or a scenic five minutes by private chartered seaplane.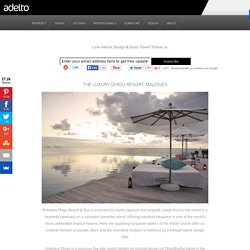 The Luxury Casa Son Vida 1 Property in Mallorca, Spain | Luxury Property, Interior Design, Exclusive Travel & Bespoke Furniture | Adelto
victor - en bildblogg
Interior Decorators Toronto : Interior Design : Jen Backstein Interiors : Interior Decorating Toronto Interior Decorators Toronto Ontario
Traditional sofa beds, where you have to remove all the cushions and unfold the bed, are a pain and not very comfortable. But for smaller spaces and studios, transformers can save a lot of space and serve multiple functions. Thomas Althaus has designed a sofa bed with a twist- you rotate one of the arms of the L and connect it up with the other to make a double. It might be a bit big and jazzy for a LifeEdited, but is an interesting idea. The sofa in transit... The sofa as double bed.
Transformer Furniture: A Sofa Bed With A Twist : TreeHugger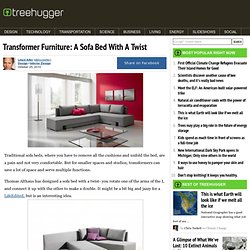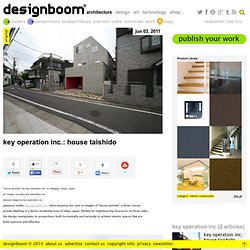 jun 03, 2011 key operation inc.: house taishido 'house taishido' by key operation inc. in setagaya, tokyo, japan all images courtesy key operation inc. (above) image by key operation inc. japanese studio key operation inc. (akira koyama) has sent us images of 'house taishido', a three-storey private dwelling in a dense residential area of tokyo, japan. flanked by neighbouring structures on three sides, the design manipulates its proportions both horizontally and vertically to achieve interior spaces that are both spacious and effective.