Training
The Department of Education and Communities is an Australian Apprenticeships Centre contracted by the Australian Government as represented by the Department of Industry, Innovation, Science, Research and Tertiary Education to provide Australian Apprenticeships Support Services to employers and Australian Apprentices. The Department is one of a number of Australian Apprenticeships Centres in New South Wales. This website does not represent the Australian Government. If you wish to access information from the Australian Government, you should access the website www.australianapprenticeships.gov.au
State Training Services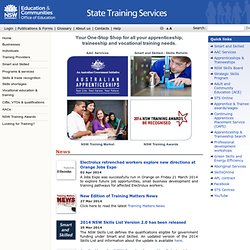 Earthcare Education
Training Market NSW
Create online Make movies in minutes from any web browser anywhere. Express your opinion Share a joke with friends Bring creative ideas to life Send unique invites or greetings Sign Up for your FREE account Create on your desktop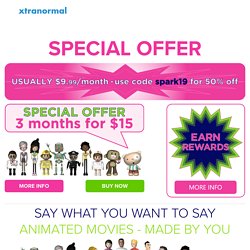 Using @Screenr to create and embed some kick butt training vignettes for a presentation. *LOVE* this website by @Articulate! #rocks —ross_sanders @screenr is awesome. Looking for excuses to use it. http://screenr.com/ —AbigailHS Where has @screenr been all my life?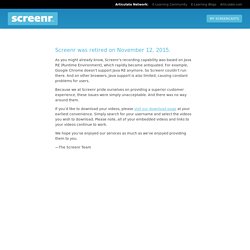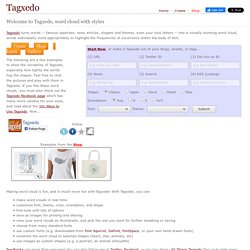 Tagxedo turns words -- famous speeches, news articles, slogans and themes, even your love letters -- into a visually stunning word cloud, words individually sized appropriately to highlight the frequencies of occurrence within the body of text. Create Shop Learn Gallery The following are a few examples to show the versatility of Tagxedo, especially how tightly the words hug the shapes. Feel free to click the pictures and play with them in Tagxedo. If you like these word clouds, you must also check out the Tagxedo Facebook page which has many more candies for your eyes, and read about the 101 Ways to Use Tagxedo. Now...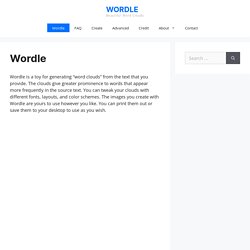 Wordle is a toy for generating "word clouds" from text that you provide. The clouds give greater prominence to words that appear more frequently in the source text. You can tweak your clouds with different fonts, layouts, and color schemes. The images you create with Wordle are yours to use however you like.
IBSA, through Velg Training, will be running workshops on implementing the VET Practitioner Capability Framework, which describes the broad capabilities required for a range of job roles in the VET sector. The framework provides a common language for the knowledge, skills, behaviours and attitudes that practitioners will display if they are performing well in their roles. Shipboard stockpersons' training course ABARES annual Outlook conference is Australia's leading forum for decision-makers from across industry and government to discuss the key domestic and global issues affecting Australia's key portfolio industries - discussion that is underpinned by ABARES sound economic and scientific research and analysis.
Home - AgriFood Skills Australia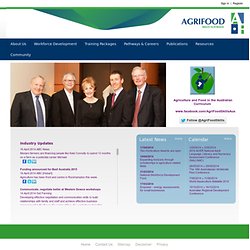 Accredited Permaculture Training (APT) — Permaculture International Limited
Accredited Permaculture Courses - Riverina Institute