Permaculture
Neil Simpson, Phil Gall, Sandy King, Vasko Drogriski (Australia) [Conference Day 2 @ 19:30 - Submitted Paper]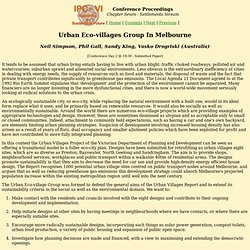 Urban Eco-villages Group In Melbourne
Bega Eco-Neighbourhood Developers Inc. is a not-for-profit Incorporated Association that formed in December 2002.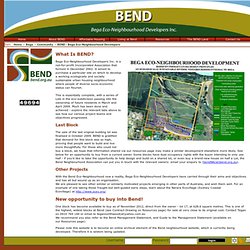 Bega: BEND - Bega Eco-Neighbourhood Developers
Permaculture is a branch of ecological design, ecological engineering, and environmental design that develops sustainable architecture and self-maintained agricultural systems modeled from natural ecosystems.[1][2] The term permaculture (as a systematic method) was first coined by Australians Bill Mollison and David Holmgren in 1978.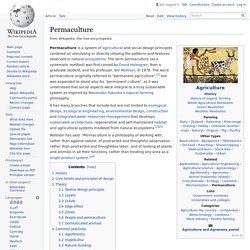 Permaculture College Australia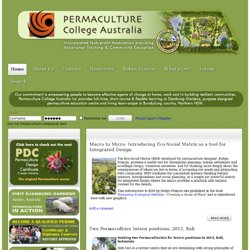 George Monbiot announced in the Guardian on Monday " We were wrong on peak oil. There's enough to fry us all ", an article which concluded "peak oil hasn't happened, and it's unlikely to happen for a very long time". Several people have written, and even stopped me while I've been out shopping, to ask for my take on his piece, so here it is.
Transition-Illawarra - home
Living Schools
CityFood Growers
PermaWiki
The Permaculture Association of South Australia - Book List