Blogging-Knowledge
Technologies-Free Feeds-RSS Feeds
Magnity Interactive Relationship Marketing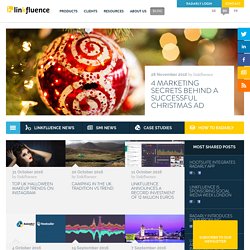 blog
Complex networks are everywhere and you can map many things today to reveal hidden patterns behind linked data. At linkfluence, most of the time we're mapping social media and how they connect to each others with hyperlinks. But sometimes, some datasets are so exciting that we allow us a short recreation outside of the webmaps. When we saw last week the work Jerry Neumann did about venture capitalists coinvestment and his need to have a better interface to give access to the results obtained, we immediately contacted him to propose him to work on his data and create an interactive map. In the next days, we sent a few emails and made some adjustments on the map to adapt it to this new kind of data and we're really proud today to publish it on our website ! To access it you simply need to click on the picture.
You have a lot of text. Our software turns that unstructured text into structured data, telling you "who" is being discussed, "what" is the context of the conversation, and is it positive or negative - so that you can look for trends, send alerts, perform predictive analysis as part of your BI system, and more. Lexalytics builds a multi-lingual text analytics engine, Salience, that immediately provides excellent results with the ability to tune and customize as deeply as you desire.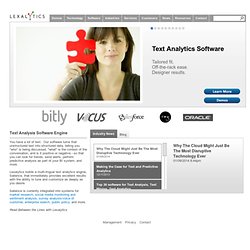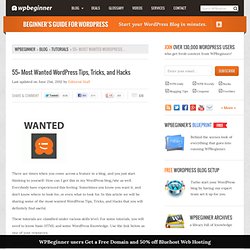 There are times when you come across a feature in a blog, and you just start thinking to yourself: How can I get this in my WordPress blog/site as well. Everybody have experienced this feeling. Sometimes you know you want it, and don't know where to look for, or even what to look for. In this article we will be sharing some of the most wanted WordPress Tips, Tricks, and Hacks that you will definitely find useful. These tutorials are classified under various skills level.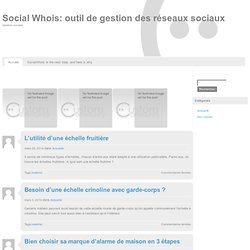 Bien choisir sa marque d'alarme de maison en 3 étapes janvier 16, 2014 dans Actualité Sans fil, facile à installer, fiable, innovant et efficace, sont quelques-unes des caractéristiques des dernières avancées technologiques en matière de surveillance électronique domestique : l'alarme maison vidéo.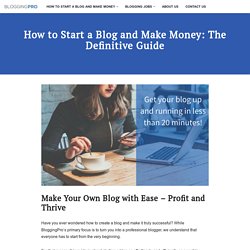 BloggingPro Job Board Highlights (April 7-11) by Noemi Tasarra-Twigg on April 11th, 2014 Good morning, everyone!