Things I found on Stumbleupon
The Best Obnoxious Responses To Misspellings On Facebook | someecards.com. Drawing Autism. Drawing Autism is an incredible collection of artwork by people diagnosed with autism, from teenage amateurs to established artists.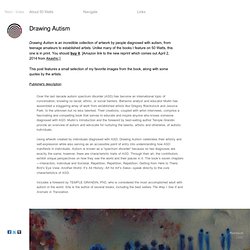 Unlike many of the books I feature on 50 Watts, this one is in print. You should buy it. Dirt Art. The 15 Funniest Autocorrects | GetFuns.com. Cats in Tanks on Vimeo. Time I should have been doing something more productive.
---