Recipes
Food & Cooking. Hungarian Mushroom Soup. Recipes « The Vegan Cookbook Aficionado. Daily Food Blog. 5 lb. Weed Prevention Plus Bag-97181 at The Home Depot. Please allow 3 to 5 business days for Standard Shipping in addition to order processing time, which varies by product.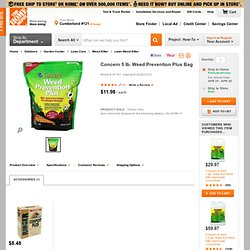 Items deliver by small parcel service. Orders for this item may be expedited for an additional fee. Popsicles! Jun29 Not to sound full of myself, but I'm pretty sure this is the be all, end all of popsicle roundups.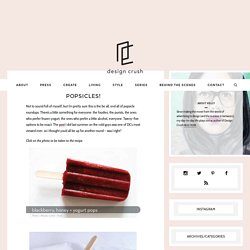 There's a little something for everyone: the foodies, the purists, the ones who prefer frozen yogurt, the ones who prefer a little alcohol, everyone. Mango Smoothie | GOYA. Eggs: The poor man's protein [Recipes] This story is part of our Protein Angst series.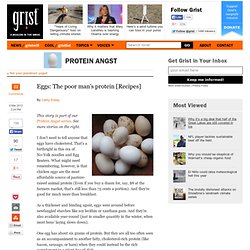 See more stories on the right. I don't need to tell anyone that eggs have cholesterol. That's a birthright in this era of No-Yolk noodles and Egg Beaters. What might need remembering, however, is that chicken eggs are the most affordable source of pasture-raised animal protein (Even if you buy a dozen for, say, $8 at the farmers market, that's still less than 75 cents a portion). And they're good for much more than breakfast. Grilling & Smoking Recipes - Traeger Grills.
Fat-Burning Choco-Fruity Smoothie. Recipes. Trading Vinegar for Chocolate. Suzie Castello provides for her children by trading vinegar for chocolate.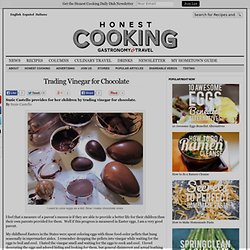 By Suzie Castello I used to color eggs as a kid. Now I make chocolate ones. I feel that a measure of a parent's success is if they are able to provide a better life for their children than their own parents provided for them. Well if this progress is measured in Easter eggs, I am a very good parent. Natalie McLaury. Home » Entries posted by Natalie McLaury Stories written by Natalie McLauryNatalie McLaury is a St Louis based food writer with a passion for real food and experimenting in the kitchen.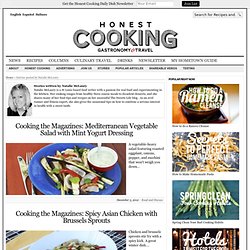 Her cooking ranges from healthy three course meals to decadent desserts, and she shares many of her food tips and recipes on her successful The Sweets Life blog . As an avid runner and fitness expert, she also gives the occasional tips on how to combine a serious interest in health with a sweet tooth. Cheesecake Stuffed Strawberries.
These aren't anything complicated.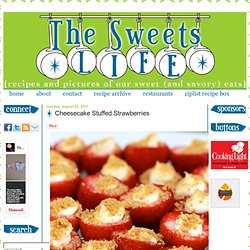 With five ingredients, they take only a few minutes to put together. In fact, these were probably the least time-intensive food at my Cheesecake Extravaganza. Yet, I had more than a few people come up and proclaim their love for the finger food. You don't have to throw a cheesecake party to serve these....I imagine they'd be welcomed just about anytime! Good, Holy Heck Portabella Burgers. People.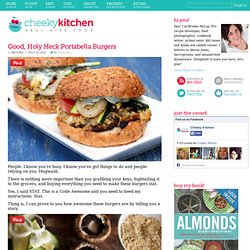 I know you're busy. I know you've got things to do and people relying on you. Hogwash. There is nothing more important than you grabbing your keys, hightailing it to the grocers, and buying everything you need to make these burgers stat. Mango Maddness. Mangoes have to be my favorite fruit!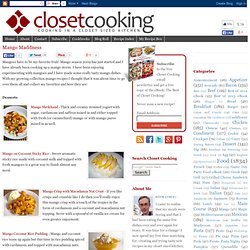 Mango season 2009 has just started and I have already been cooking up a mango storm. I have been enjoying experimenting with mangoes and I have made some really tasty mango dishes. With my growing collection mango recipes I thought that it was about time to go over them all and collect my favorites and here they are: Closet Cooking. Grilled Asparagus Ricotta Pizza. I'm still not exactly sure where summer went, because I think it was pretty much last week that I was planting my herbs and throwing all the windows in the house open…but the leaves are just starting to get that look… …and so I am laying on the grill recipes while there is still time.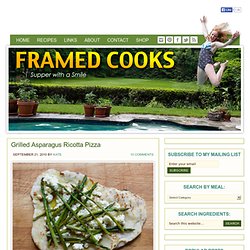 Not that the Southern husband won't go out and grill in the snow…but somehow, it's not the same. Asparagus Grilled Cheese. Is there anything better than a grilled cheese sandwich?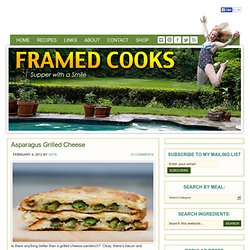 Okay, there's bacon and chocolate, but aside from that? I actually don't think so. There's the old classic, of course…American cheese between two slices of white bread, buttered and fried until golden. Brisket Slow-Cooked in Coffee and Brown Sugar. I think I may have said this once or twice or one million times before on this blog, but I wish I liked coffee. I really do. It is SO much easier to get a cup of coffee than to find a decent cup of hot, strong English breakfast tea unless you happen to be in the middle of London, and I am usually in the middle of New Jersey, so this is a problem for me. Egg Sandwich with Spinach, Brie and Maple Bacon. Things I love in life: 1. Bacon. The best new recipes from Framed Cooks — punchfork.com.
Eggplant.... Ratatouille! The dish, not the movie. :) 1 medium onion 2-4 cloves garlic 1 eggplant 1-2 bell peppers (I usually use 1 red and half a yellow for color) 1 large (or two small) zucchini 8 oz. mushrooms (I use crimini or button) 1 28oz can tomatoes, whole or crushed Lots of basil and oregano, but I just use a heaping palmful of Italian herb blend. Basically, cook the onions and garlic in some olive oil, cut up the veggies to roughly the same sizes, add and stir in batches (if you add them all at once, there won't be any room to stir!) Live2dream's Food Diary. Yummly | The best site for recipes, recommendations, food and cooking. Recipes by Diet or Food Type.
---