Sites utiles
Dictionnaire des couleurs Ah la magie des couleurs ! Pour attirer l'œil, attiser des sentiments, insuffler une ambiance ou un style, elles sont essentielles et rehaussent avec personnalité et atypisme un univers. Même si l'on dit communément que tous les goûts et les couleurs sont dans la nature, certaines ne se marient pas forcément comme on le penserait. Il faut donc avant tout s'imposer certaines " règles chromatiques " et ne pas jurer que par ses goûts personnels.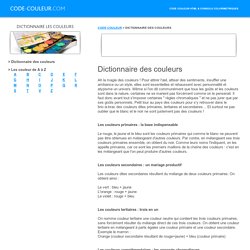 Vidéo conférence en ligne : 4 sites gratuits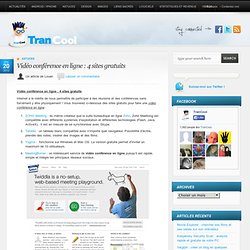 mar202012 Vidéo conférence en ligne : 4 sites gratuits Internet a le mérite de nous permettre de participer à des réunions et des conférences sans forcément y être physiquement ! Vous trouverez ci-dessous des sites gratuits pour faire une vidéo conférence en ligne :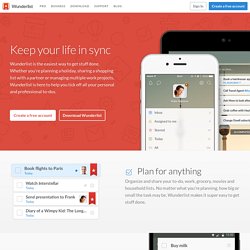 Recurring to-dos Capture your daily, weekly and monthly to-dos. Subtasks Break big tasks intosmaller achievable goals. Share Share your lists with colleagues and friends.